Huawei Idea NetSetter E1550 Modem can be unlocked for free with the help of CDMA Workshop Tool and E1550 firmware downgrader. You need to download this both software from the download link which is provided at the end of the article. Before downloading CDMA Workshop tool make sure that you have disabled your antivirus, because most of antivirus detect CDMA Workshop tool as virus and it will delete your downloaded file from the computer.
Step by step guide to unlock 

Huawei Idea NetSetter E1550 Modem Free :
1. First download the both file as mentioned above.
2. Now unplug your modem from the computer / laptop.
3. Change the sim with any network provided e.g. Airtel, Aircel, BSNL etc.
4. Now, connect your modem to PC.
5. Close the dashboard if running and now are able to follow the next step.
6. Find out the com port on which your modem is connected.
Right click on Computer and go to manage > Device Manager >Ports (COM&LPT) 
HUAWEI Mobile Connect – 3G Application Interface (COM[X]) …X is port no
 7. Now run the CDMA Workshop tool and go to main tab.
8. Set your port no. under COM Setting and Click on 'Connect'.
9. Now click on Security Tab and under SPC, enter '000000' in empty box. After that click on SPC and then Send.
10. Click on Memory Tab and under 'NV Items'  click on Read. Now Click on Ok when confirmation box appears
11. Now enter '9999' in Last NV Item box. Click Ok. Save File as 'Unlock ' on desktop, and wait till the progress bar reaches to 100%.
12. 

Now open 'E1550 Downgrader.exe' file and minimize 'CDMA Workshop'
13. Click on Next
14. 'Update Failure' message will appear don't worry about this
15. Click on Finish.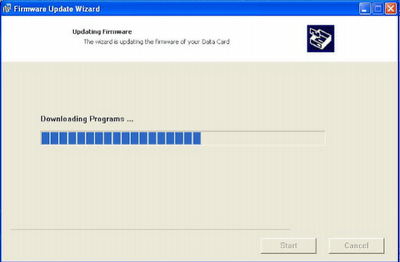 16. Now move to 'CDMA Workshop' window and do the following process
Under Main Tab click on Disconnect.

Unplug your modem 

Again Plugin modem 

Again find Port no
17. In Main Tab under COM setting
Set port no 

Click on Connect
19. Under NV Items, Click on Write
20. Click on Ok when confirmation box appears
21. Choose 'Unlock' file from desktop that previously saved.
22. Click on Ok and wait till progress bar reaches to 100%
21. Go to the Main Tab and click on Disconnect.
22. Close 'CDMA Workshop' when confirmation dialog box appears Click on 'No'
23. Now your modem will be unlocked forever.
Note : When you start the unlocking steps make sure that no power supply failure, otherwise your modem will be permanetly dead and you can not use your Idea modem also without repair.
Download Firmware E1550_11.609.20.03.356_Unlocker.zip