GIFs have firmly cemented their place in digital culture. Whether you're an avid social media user or a professional marketer, the appeal of a perfectly looped GIF is undeniable. And while there are countless tools and apps available for creating and editing GIFs, not all of them offer a comprehensive suite of features. Enter ThunderSoft GIF Editor – a one-stop solution for all your GIF-related needs. And the best part? They're currently offering their software for free! Let's dive deeper into what makes ThunderSoft GIF Editor stand out and how you can avail of this exciting giveaway.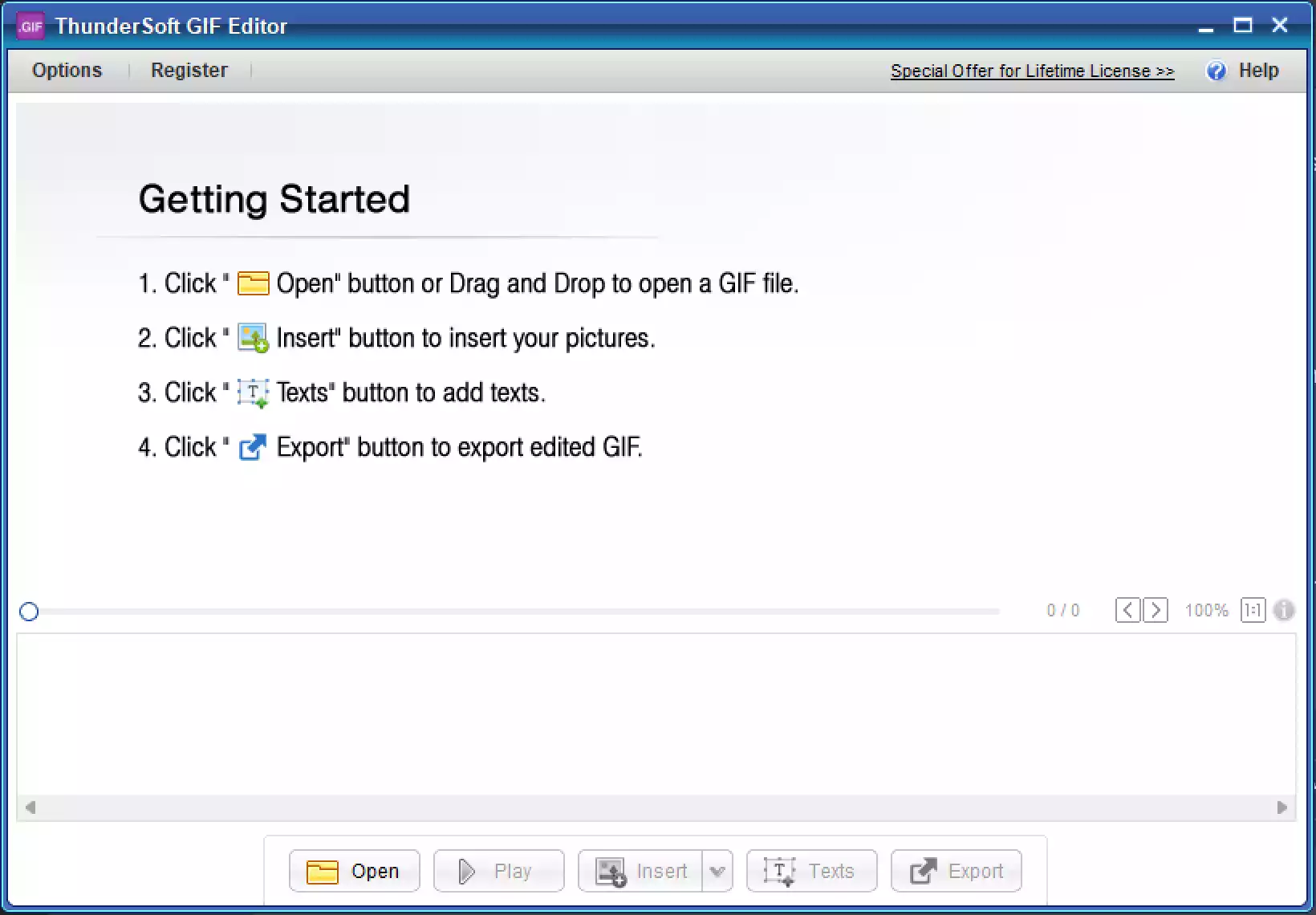 Unmatched Features for a Superior Editing Experience
Preview Every Frame: Say goodbye to the days of guessing how your GIF will turn out. ThunderSoft GIF Editor allows users to preview each frame, ensuring that the final product is precisely as envisioned.
Flexible Frame Manipulation: From saving specific frames in png format to removing the ones that don't fit, this tool provides unmatched flexibility. You can even add your images as new frames to spice up the animation.
Add Texts and Logos: Want to add a branding element or convey a message? Add texts to chosen frames or insert your logo with ease.
Optimal Size & Replay Adjustments: Adjust the size of your GIF for different platforms without compromising quality. Plus, set the replay times to create the desired impact.
Create GIF from Image Files: If you have a sequence of images that you'd like to turn into a GIF, ThunderSoft makes the process seamless.
User-Friendly Interface with Seamless Navigation
Beyond its extensive feature list, ThunderSoft GIF Editor offers an intuitive interface. Even if you're new to GIF editing, navigating through the software will be a breeze. From the 'Export GIF' option to the screenshot previews, everything is designed keeping the user in mind.
Special Giveaway: Grab Your License Today!
ThunderSoft's generosity is on full display with their current promotion. They're offering a free license of their GIF Editor for a limited time. Here's how you can claim yours:-
Step 1. Download & Run: Start by downloading the software and running it on your Windows PC.
Step 2. Install & Launch: Proceed with the installation process and launch the application.
Step 3. Registration: Enter a valid email address and use the registration key provided. For instance, the key might look something like this: G035V00Y32Y50AYXA55510911.
Step 4. Activation: Simply click on "Register" to activate your software, and you're good to go!
Conclusion
In a digital age dominated by dynamic content, GIFs are more relevant than ever. ThunderSoft GIF Editor is not just another tool but a comprehensive solution for GIF creation and editing. With its current giveaway, there's no better time to dive into the world of GIFs. Grab your free license today and elevate your GIF game!