In today's digital age, GIFs have become a staple of online communication, effortlessly encapsulating emotions, reactions, and brief snippets of video content in a format that's easily shareable across platforms. Recognizing the ever-growing popularity of GIFs, ThunderSoft has stepped up with an irresistible offer that's hard to pass up. For a limited period, the renowned software developer is giving away their flagship product, the Video to GIF Converter, entirely for free! Here's a closer look at this special promotion and the fantastic features you stand to gain.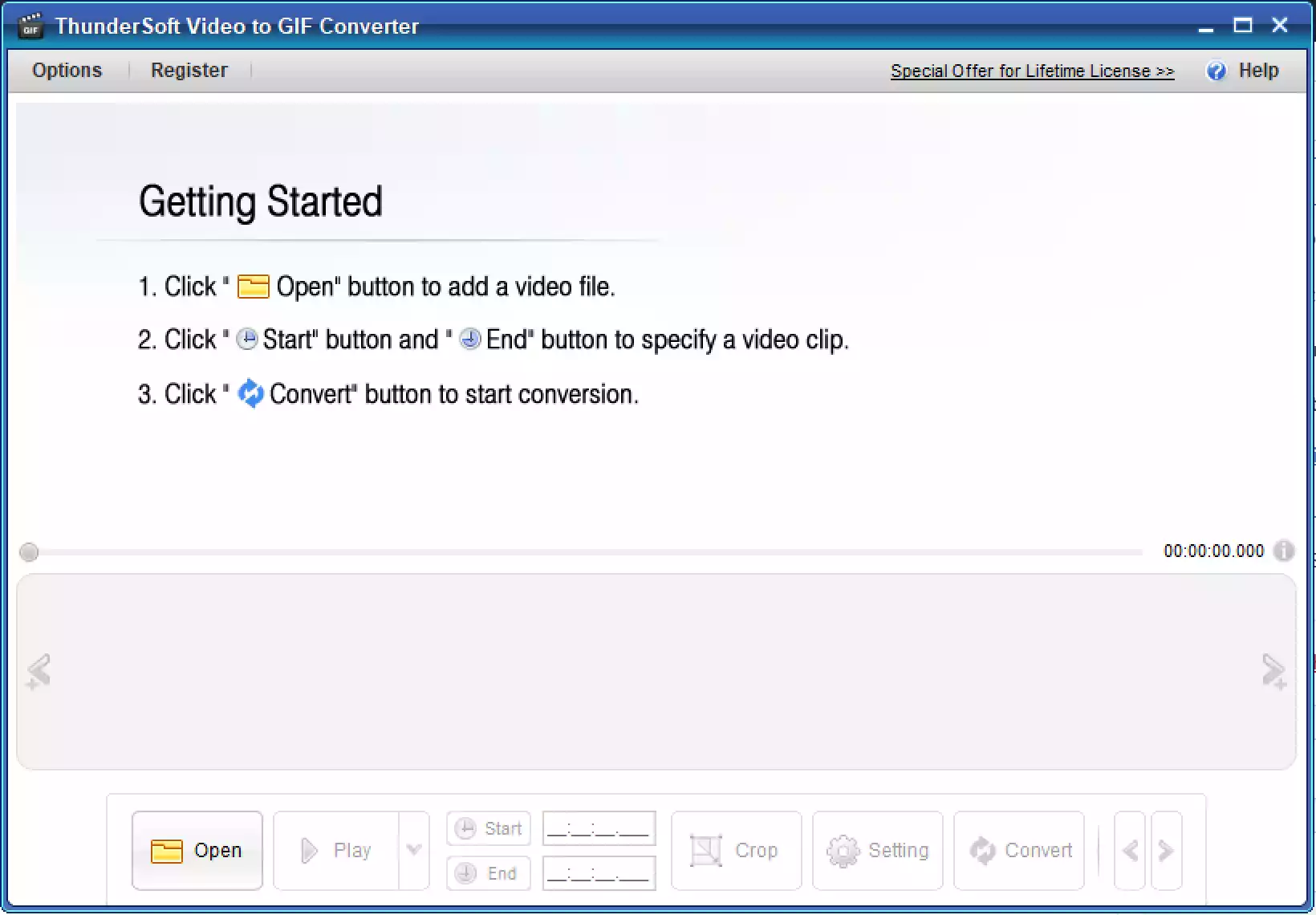 Why ThunderSoft Video to GIF Converter?
There's a plethora of software available in the market for GIF creation, but ThunderSoft's Video to GIF Converter stands out due to its advanced features and user-friendly interface.
Frame-by-Frame Preview: The software allows users to preview the original video frame by frame. This feature is particularly handy when you're trying to pinpoint the perfect moment in a video to convert into a GIF.
Precision Cropping: Gone are the days of tedious video editing. With ThunderSoft, users can easily crop and specify video clips with utmost accuracy.
Text and Logo Addition: Want to add a touch of branding or an amusing caption to your GIF? The Video to GIF Converter makes it a breeze by allowing text and logo integration.
Speed and Replay Settings: Whether you want a super-speedy GIF or one that replays a particular moment several times, this software has you covered.
Wide Format Support: From the ubiquitous mp4 and avi to the less common rmvb and vob, ThunderSoft supports almost all popular video formats.
How to Grab Your Free Copy?
To celebrate the GIF's dominant presence in online culture and to express gratitude to their vast community, ThunderSoft has streamlined the process of obtaining the Video to GIF Converter for free.
Step 1. Download: Start by visiting ThunderSoft's official website and grabbing the giveaway version installer.
Step 2. Installation: Once downloaded, unzip the file into a folder of your choice and initiate the setup process.
Step 3. Registration: After a successful installation, launch the software. You'll be prompted to enter registration details. Use the email `[email protected]` and the license code `G63AV00X30Y50192X391W0910`, then hit the 'Register' button.
Conclusion
In an age where GIFs reign supreme in the realm of digital communication, having a reliable tool to create them is essential. ThunderSoft's Video to GIF Converter isn't just another addition to the bandwagon; it's a robust, comprehensive solution that caters to both casual users and professionals alike. Don't miss out on this fantastic giveaway offer; dive into the world of GIF creation with ThunderSoft by your side.