Are you tired of spending hours manually cropping objects and removing backgrounds from your photos? If so, you're in luck because Ashampoo Background Remover is here to make your life easier. This powerful software offers a quick and efficient solution for cropping objects and swapping backgrounds, and the best part is, you can get it for free through a special giveaway.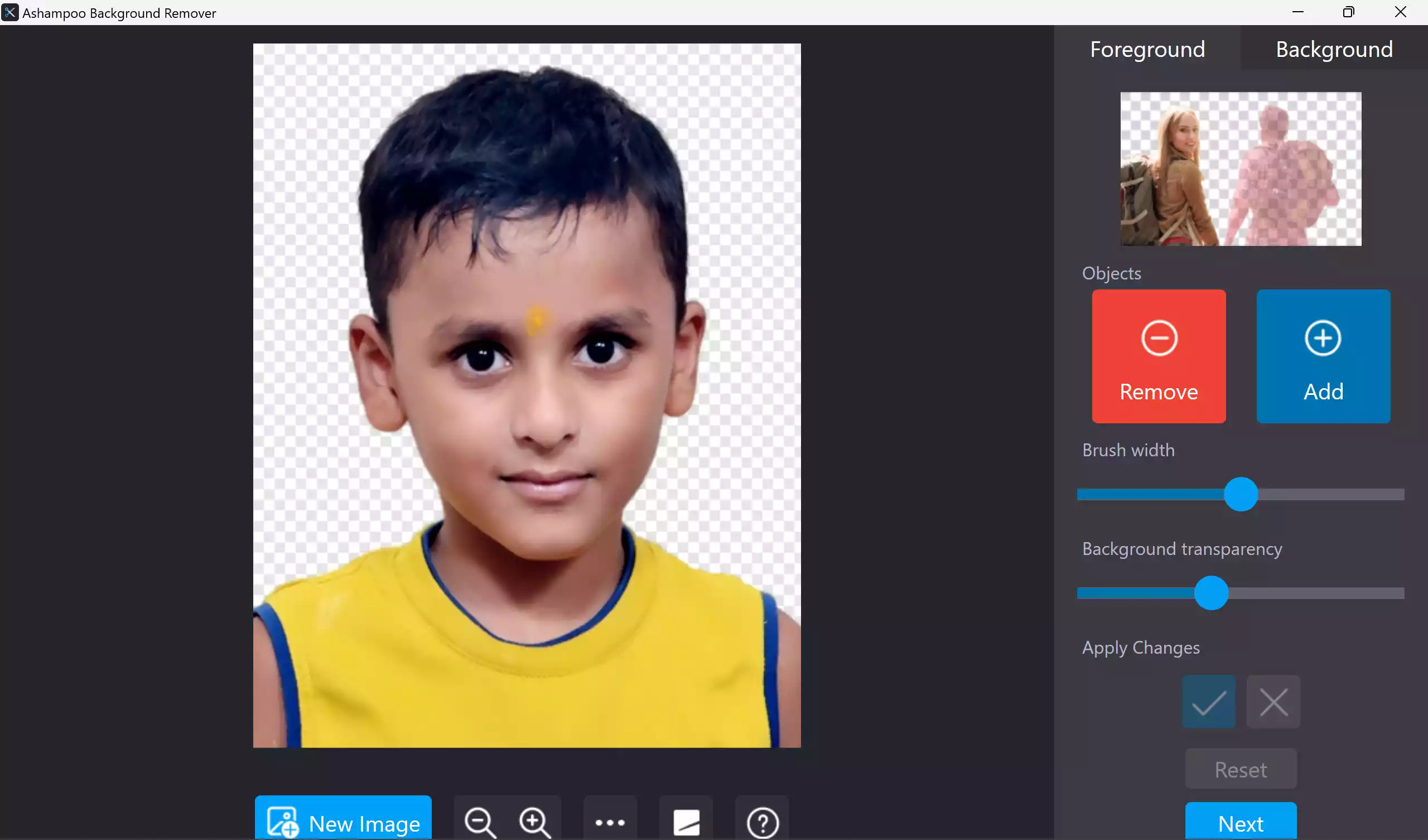 What is Ashampoo Background Remover?
Ashampoo Background Remover is a versatile image editing tool designed to simplify the process of cropping objects and changing image backgrounds. Whether you're a professional graphic designer or a casual user looking to enhance your photos, this software can significantly reduce the time and effort required to achieve perfect results.
Key Features of Ashampoo Background Remover
Smart Auto-Detection: The software features intelligent object detection that can identify and isolate objects with remarkable precision. It can even detect minute details like strands of hair, ensuring that your cropped objects look seamless against new backgrounds.
Easy Manual Adjustments: While the smart auto-detection is incredibly accurate, Ashampoo Background Remover also allows you to make manual adjustments. You can use the built-in brush to add or remove image elements, giving you full control over the cropping process.
Background Replacement: With Ashampoo Background Remover, you can replace image backgrounds effortlessly. This feature is particularly useful for creating entirely new scenes or giving your photos a fresh and exciting look.
User-Friendly Interface: Whether you're a beginner or a professional, the software's streamlined user interface makes it easy for anyone to use. There are no confusing sliders or complex settings to navigate – just load your image, and you're ready to start cropping.
Time-Saving: Say goodbye to hours of manual pixel tweaking. Ashampoo Background Remover is all about speed and precision, allowing you to achieve excellent cropping and background swapping in a fraction of the time.
Bokeh Effect: The software also offers a bokeh effect to unsharpen backgrounds, adding a touch of artistry to your images.
How to Get Ashampoo Background Remover for Free?
Step 1. Visit the Official Ashampoo Website: To take advantage of this free giveaway, head over to the official Ashampoo website.
Step 2. Download: Click on the "Free download" button to download the application or use this direct link.
Step 3. Installation: Follow the installation instructions to install Ashampoo Background Remover on your Windows 11 or Windows 10 computer.
Ashampoo Background Remover is a valuable tool for photographers, designers, or anyone who wants to enhance their photos effortlessly. With its smart detection, easy manual adjustments, and background replacement capabilities, it can help you achieve stunning results in no time.
Don't miss out on this fantastic opportunity to get Ashampoo Background Remover for free through the giveaway. Enhance your photos, create captivating compositions, and unlock your creativity without the hassle of manual cropping and background removal. Download Ashampoo Background Remover today and experience the difference it can make in your image editing workflow.