Recently, I had provided unlocking solution of Huawei B890 WiFi Router Gateway. Today, I am sharing the article, how you can keep updated Huawei B890 4G LTE Smart Hub firmware and software. It is always recommended to keep the firmware and software of any device updated to keep enjoying bug free internet.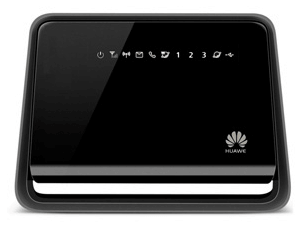 How to upgrade the firmware and software of Huawei B890 Router Gateway :
Make sure your router is connected to constant power supply or UPS.
Connect Huawei B890 4G LTE Smart Hub to PC with  LAN (Local Area Network) port and power on your Huawei 4G LTE Smart Hub.
Now launch the Internet Explorer or any other Web browser.
Type in the address bar and press Enter (Default address of Telus Mobily Huawei B890 4G LTE Smart Hub. It might be different on your router).
Now your Huawei B890 4G LTE Smart Hub will ask for login credentials.
Put Username and Password both as admin (Default user name and password, until you have changed your own).
Now click on Maintenance.
Here click on Update.
Click check for Updates.
If a new version is found, click Update Now to start the online upgrade. A progress bar is displayed to show the upgrade progress. Please wait and do not power off the Huawei B890 4G LTE Smart Hub.
Follow the Installation instructions to update your firmware and software.
Your Smart Hub is updated.
Note: Once the update is completed all customized settings will be reset to the factory defaults and allows the new features and fixes to take effect.