I have already provided an article about unlocking of Huawei Wind Canada E5251 router, Unlock EastLink E397 Huawei modem, Telus Mobility E589 (E589u-12) Wi-Fi router, Telus Mobility E587 Huawei Wi-Fi mobile router, E182 (E182E) Telus Huawei 3G dongle, and E372 Videotron Huawei 4G modem. You can also unlock Huawei E583C (E586E) Wind portable hotspot and Huawei B593 Telus WiFi router of Canada. Unlocking of Huawei E366 4G dongle of Wind Mobile Canada is also possible using correct unlock code.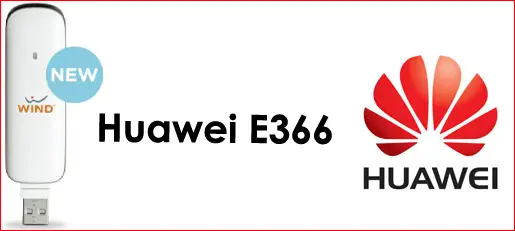 How to Unlock Huawei E366 4G Dongle of Wind Mobile Canada?
1. Plug the Huawei E366 4G dongle to PC and let it install all the software and drivers which are required to run.
2. Now disconnect the internet and close the software and webpage of modem.
3. Now eject the Huawei E366 from PC.
4. Now put another network provider sim and again plug it to PC.
5. Let it launch the default software of Huawei E366 Wind.
6. Now it will ask you 8 digit unlock code / password.
7. Put the correct unlock code and click on OK.
8. Now your Huawei E366 modem is unlocked permanently.
9. Now configure the profile as per new sim and connect to the internet.
Note: Don't enter any wrong code into your Huawei E366 4G dongle of Wind Canada, otherwise it will be locked permanently.
Order Unlock Code of Huawei E366
Note: If your Huawei E366 data card does not prompt for unlock code then download card lock unlock tool or Huawei modem code writer and unlock your modem.