The importance of social networks is unlimited at present. Social networking is the main medium that helps everyone to be connected most quickly. Now, you will surely find a new way to be connected with your dear ones with the all-new Google Allo. Google Allo is an instant messaging mobile app that provides the facility of 'smart reply,' which allows the user to reply without typing and includes several virtual assistants. The app has been launched on 21, 2016, and is available on Android and iOS. Hence, click on the 'delete' option for your previous messaging app and get to know why you should start using Google Allo instead of Whatsapp.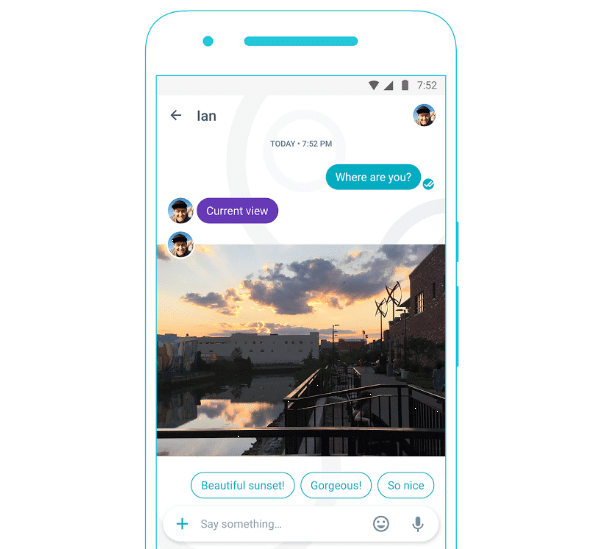 Google Assistant
Although Whatsapp includes many unique features like sending files, videos, audio recordings, pictures in your chat, Google Allo can make your chatting experience more enhancing for its Google virtual assistant. With Google Allo, you can draw out information from the web and insert YouTube videos in your chat. Users can also call the other person while sending messages with the help of the Assistant. For example, you can say, "@Google Hotels near us?" You will get a list of hotels around your location. The company has announced to enhance the service by the time.
Smart Reply
Smart Reply is definitely an amazing feature that you will get to avail yourself of in Google Allo. This feature was earlier seen in the Inbox by the Gmail app. This feature provides the facility of automatic reply and thus saves the user's time. The artificial intelligence reads the text and understands the replying pattern of the user. As a result of the process, it comes up with related suggestions. The initial suggestions would be simple and but with rapid usage, it picks up the users' phrases to offer a quick reply. Hence, the 'Smart Reply' feature will catch your style in the right way if you write words like 'Lol.'
Incognito Mode
Privacy is always a major concern of everyone when you are in digital communication. To ensure the security of every user, Google has installed an Incognito Mode in the app. It's best on Google's open signal protocol and is designed in a way that it can provide you a seamless and safe chatting experience. When a user continues chatting in Incognito Mode, the messages become invisible on the lock screen and become completely secure and private.
Image recognition
One of the most surprising features of the app is that it is capable of recognizing photos. Google has installed its 'image recognition software in it. The app is capable of recognizing a received picture and differentiates it among the pictures. It is also capable of suggesting an automatic response. For example, if someone sends you a picture of a baby, it will suggest 'cute' or 'beautiful' as a response, depending on your maximum usage. You can easily choose the most appropriate word and send it across.
Gmail account sync
Google Allo receives your phone number for primary identification, but the amazing feature is that you can sync your Google account with the app. By accomplishing the task, you will get all the important updates to serve your purpose more easily. For example, you will be updated about the service in advance if you have a flight to catch.
Selective end to end encryption
Maybe you think that Whatsapp also allows encryption for chats but the difference of Allo from Whatsapp is that it provides the facility of 'Selective end-to-end encryption. This feature allows the user to select the contact they want to chat with within Incognito Mode. Along with this, you can also select a timer for deleting the messages automatically. The timer can be set starting from 5 seconds. Hence, the chats will disappear automatically if you have finished talking to someone depending upon your set's expiration period. The messages will not be deleted if you have switched off the expiration period.
Formatting texts and other unique features
This app is not only eye-soothing; rather, there is scope to bring verities also. Google has installed the feature to format the text. You can format the text size in larger or smaller font. Two slider buttons have been incorporated into the app, such as 'Whisper' and 'Shout.' The 'Whisper' allows the fonts to be deceased, and the 'Shout' option is for increasing the fonts. Along with this feature, Allo also offers a wide range of stickers to enhance your chatting experience a lot more. Google Allo also allows a user to scribble on pictures before sending them across to someone.
Hence, it will not be an exaggeration to say that Google Allo is capable of opening a new way to enhance your experience of chatting.