As you might already know that Huawei keeps launching different types of modems and router in various countries with various network providers. Huawei had launched Huawei E150 modem in Russia with Beeline as well as MTS network also. MTS modem firmware is 11.609.20.00.143 and which comes with unlocked firmware and can be unlocked easily with only unlock code. However, same time Beeline had launched E150 modem with customized firmware.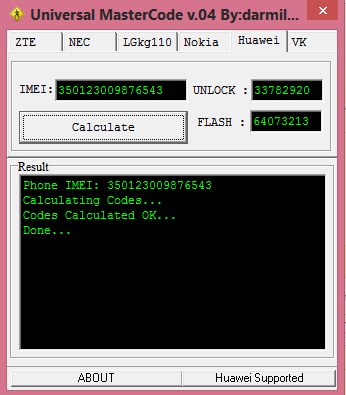 When you will detect your Beeline E150 Huawei modem under DC unlocker software then you will find the details like below :
Found modem: E150
Model: Huawei E150 (Beeline)
IMEI: ***************
Serial NR. : A8A4CB10A1815555
Firmware: 11.609.82.02.161
Compile date / time: Jun 01 2010 16:45:47
Hardware ver. : CD1E171M
Dashboard version: UTPS11.300.05.32.161_MAC11.300.08.26.161
Chipset: Qualcomm MSM6246
NAND Flash: TOSHIBA_TC58NYG0S3CXGJS
Voice feature: enabled
SIM Lock status: Locked (customized Firmware)
Entered Wrong Codes: 0 (unlock attempts left: 10)
Without changing the firmware  of Huawei E150 Beeline modem you can unlock the modem. You can find the steps below , after that you will be able to unlock your Huawei E150 Beeline Russian modem.
Step by step guide to unlock Huawei E150 Beeline Russian modem :
Download firmware update from the download link which is provided at the end of the article.
Now download Universal Master Code software from this link.
Run the downloaded universal master code software and go to Huawei tab.
Put your IMEI and generate the flash code for your Huawei E150 Russian Beeline modem.
Now note down the flash code of your Huawei E150 Beeline modem.
Now run the downloaded firmware update file.
Accept the agreement and click on next.
If will ask you password.
Put the flash code as password, which you have generated earlier.
Now wait till finish.
Now follow the steps for both Huawei E150 Beeline and MTS Russian Modem
Download Cardlock unlock tool from this link.
Disconnect from internet and close the default software of your Huawei E150 modem.
Now run downloaded Cardlock Unlock tool (Huawei E150 Unlocker software).
Now it will show you modem IMEI.
Put unlock code in unlock box and click on OK.
Now your modem is unlocked forever.
Now download latest Huawei mobile partner software from this link and install in Windows PC.
Now run the installed software and create the profile as per new network provider sim.
Now connect to internet and enjoy unlocked modem.
Note : Huawei modem unlock code charge is only 1.50$ which you can pay through paypal button. Don't enter any wrong codes into your modem, otherwise it will be locked permanently.