A few days before Optus network has launched E169 Huawei dongle in Australia. Optus E169 is different than what we have written in the unlocking of E169 Huawei modem. You can also find free unlocking of Huawei E169G. Huawei E169 Optus comes with new Algo method and can not be unlocked with old Algo unlock code generator "Universal Master Code".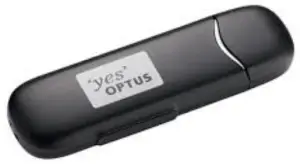 How to Unlock E169 Huawei Optus Australian Modem?
1. Download E169 Huawei Optus Australia modem unlocking software.
2. Now disconnect the internet and change the default SIM with another network provider SIM card (another than Optus) in E169 Optus dongle.
3.. Now connect the modem to PC or laptop.
4. Now let it launch the software of the modem.
5. Now it will ask you unlock code / NCK. Just enter the unlock code and your E169 Huawei Optus Australian modem is unlocked forever.
6. If your Optus E169 does not prompt for unlock code then close the software of modem (Huawei Mobile Partner software of Optus brand).
7. Run the downloaded E169 Huawei Optus Australia modem unlocker.
8. Detect the E169 Huawei Optus modem into the downloaded software.
9. Now put 8 digit unlock code in "Unlock Code(6-8 digits):" box and click on OK button.
10. Now your modem is unlocked forever.
Note : Don't use any free or wrong codes into E169 Huawei Optus Australian modem. It comes with Huawei new algorithm security. It can not be unlocked with old algorithm security unlock code. If you will try with wrong codes then your modem will be locked permanently. Either purchase through any server or pay 1.50USD. Correct code will be emailed.
Now update your modem with the latest Huawei Mobile Partner software to create a profile as per the different network provider.