Huawei has fixed two issues recently. First, we will talk about how to fix the issue "Huawei USB does not POP Up in the Computer", then the discussion will about CSRF Fixed Huawei E355 Hilink modem firmware. Both issues pertaining to software and it needs to be updated. Both, firmware and software download link  is provided at the end of the article.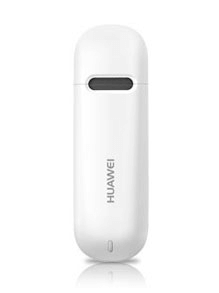 After the release of Windows 8 and Windows 8.1 operating system, various times Huawei updated his software (Huawei Mobile Partner), to make their application compatible with the latest Microsoft's Operating System. Still the manufacture in progress and fixing the small issues one by one.
Various people reported to Huawei that "USB not POP Up in My Computer". The team released a software update and updated his Huawei mobile partner with UTPS 23.015.02.01.910 MAC 23.015.02.01.910 (Here 23.015.02.01.910 indicates Windows version, alongside 23.015.02.01.910 indicates MAC software update version). The manufacture of the data card claims that after the update the dongle with latest Huawei Mobile Partner software, the user will be able in view USB in his computer.
Coming to CSRF issue, basically, a security vulnerability revealed in the firmware of Huawei E355 Hilink dongle. The manufacture has released a firmware update for his hilink E355 modem and it is strongly recommended, one should update his Hi-link technology broadband data card with the latest firmware update. While updating the firmware of the E355, it will ask you for a password, leave a comment with "model and IMEI" to get the password for updating the firmware.
The below-mentioned firmware will update your device with firmware version 22.158.45.00.910, along with Web UI version 13.100.04.00.910.
CSRF (Cross-site request forgery) basically prevention measures of the device, protects the device online so that no one can not create malicious web pages, create some CSRF attacks, change passwords or some another setting without your permission.
Download CSRF Fixed Huawei E355 Hilink modem firmware (E355UPDATE_22.158.45.00.910; Update_WEBUI_13.100.04.00.910)
Solution For USB Not POP Up In My Computer UTPS23.015.02.01.910_MAC23.015.02.01.910