I always write about latest version and Huawei Mobile Partner software. But, have you though ever that how to know which Huawei Mobile Partner Drivers Version installed in your PC. Huawei is the best data card company which keeps his users updated with newest software and drivers compatible to latest operating systems. Before few days, I had shared Download link of Latest Huawei Modem Drivers 64 bit and 32 bit for all latest dongle and wingle. After today's article, now you will be able to find by yourself Huawei mobile partner drivers version.
Checking of Huawei Mobile Partner version is easy. Just click on Help – about / setting – about us. It may be slightly different also. But, after a little work you will be able to know your Huawei Mobile Partner version.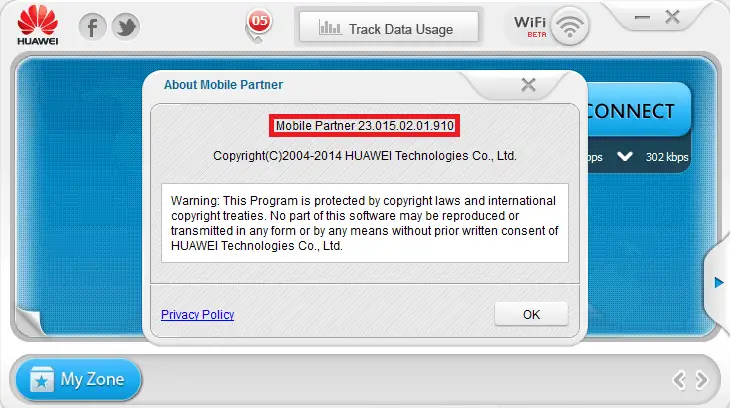 How to know Huawei Mobile Partner Drivers Version installed in your PC?
1. Open the installation folder of Huawei Mobile partner software. Usually it will be C:Program File.
2. Now go to the path like :  C:Program Files (x86)Mobile PartnerDriverDriver (It may slightly change in your PC if you have installed OS in another drive or you are using Network Brand Mobile Partner software e.g. Aircel, Airtel etc.
3. Here, you will find Install.xml file.
4. Right click on it and open it with wordpad or notepad.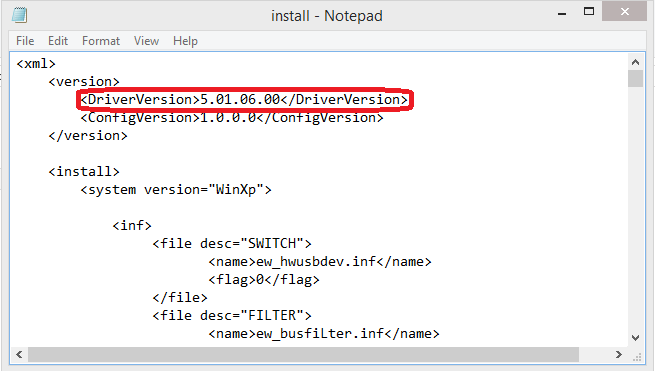 5. Here, Huawei drivers version will be written.
You can download the latest Huawei Mobile Partner with WiFi sharing facility from here.