Nowadays, it is impossible to spend even a single day without a cell phone. Life has become faster today, and social networking is the main medium that plays the biggest role in connecting with your dear ones most quickly. No matter in which corner of the world you are residing in, social networking can help to send your message to your friends and family within a second. Now, you will find an easier and smarter way to be connected with your friends and family when you will join Google Allo.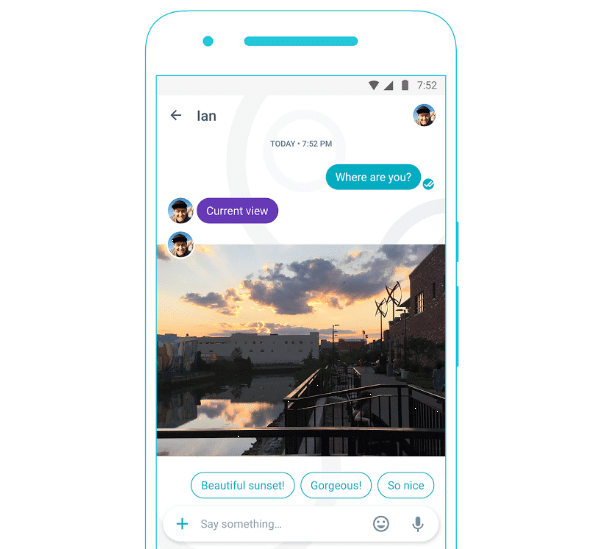 What is Google Allo?
Google Allo is an instant messaging mobile app that provides the facility of 'smart reply,' which allows the user to reply without typing and includes several virtual assistants. The debut of this app was announced on May 18, 2016, by Google I/O and has been launched on 21, 2016, and is available on Android and iOS. Apart from the conventional messaging apps, this app can be distinguished for its unique features.
How to install Google Allo?
The installation process of the app is quite easy as you can install it easily just by visiting the Google Play Store. All you have to do is to enter your phone number to install the app. The app developed through modern technology will take less than even 50 seconds to be installed on your device. Once it is downloaded, you can set your profile picture before moving on to messaging, or else you can directly move on to messaging.
What to expect from the app?
As said earlier that this app can be distinguished from any other messaging app for its unique range of features. The features that the app includes are as follows:
Google Assistant
Google Allo can make your chatting experience more enhancing for its Google virtual assistant. With Google Allo, you can draw out information from the web and insert YouTube videos in your chat. Users can also enjoy the facility of calling others while chatting. For example, you can say "@Google nearby restaurants of us?" and you will get a list of restaurants around your location.
Smart Reply
It will not be an exaggeration to address 'Smart Reply' as the most amazing feature of the app. This feature provides the facility of automatic reply and thus saves the user's time. The artificial intelligence reads the text, understands the user's replying pattern, and then comes up with related suggestions. At first, you will get some initial and basic suggestions, but it will pick up the users' phrases to offer a quick reply with rapid use. Hence, the 'Smart Reply' feature will adjust your style of replying in the right way if you have to say 'hahaha' or 'Lol.'
Incognito Mode
Privacy matters to everyone, and you must be careful to take care of your privacy when you are in digital communication. Google has installed an Incognito Mode in the app to ensure the security of every user. It's based on Google's open signal protocol and designed to provide a seamless and safe chatting experience. If you have to chat with someone in Incognito Mode, the messages become invisible on the lock screen and ensure your security and privacy.
Image recognition
Google has installed its 'image recognition software in it. The app is capable of recognizing a received picture and differentiating among the pictures. It is also capable of suggesting an automatic response. For example, if someone sends you a picture of a flower, it will suggest 'beautiful' or 'wow' as a response, depending on your maximum usage of words. You can easily choose the most appropriate word and send it across.
Gmail account sync
Google Allo receives your phone number for primary identification, but you can also sync your Google account with the app if required. By doing this, you will get all the important updates to serve your purpose more easily. For example, you will be updated about the service in advance if you have a flight to catch.
Selective end to end encryption
Google Allo provides the facility of 'Selective end-to-end encryption.' This feature allows the user to select the contact they want to chat with within Incognito Mode. Moreover, you can select a timer starting from 5 seconds for deleting the messages automatically. The chats will disappear automatically once you have set the timer before chatting with someone.
Formatting texts
Google has installed the feature to format the text. You can format the text size in larger or smaller font. Two slider buttons such as 'Whisper' and 'Shout' have been incorporated into the app for increasing or decreasing the font size. Allo also offers a wide range of stickers so that you can spice up your chatting experience a lot more.
Also Read: