Like its predecessors, Windows 10 comes with a bunch of mouse pointers. Of course, the default black and white cursor are quite well, but there is no major update for years. Because of this, many users are bored from the default cursor and want to replace the default one with a cool cursor. Default Windows 10 cursors allow you to change the default size and color of the mouse pointer.
If you are bored of the default mouse cursor / pointer in Windows 10, then EI Capitan version of Mac operating system may the best option. In this post, we will see how to download and install EI Capitan cursors in Windows 10.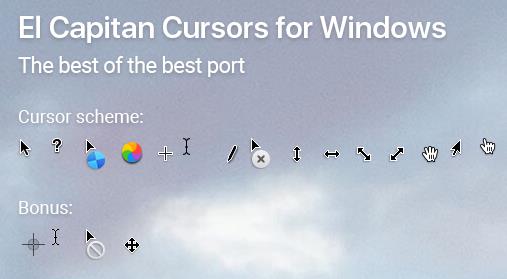 How to download and install Mac cursor in Windows 10?
1. Head over to the official page of DeviantArt and download the EI Capitan mouse cursor pack for Windows 10.
Note : Download link is in the right sidebar.
2. Once downloading in finished, extract the zip file to a new folder using WinRAR.
3. Locate the file named Install.inf, right-click on the same and then click Install to install the Mac cursor in Windows 10.
4. Now you have successfully installed Mac cursors in Windows 10 PC.
Now you have to select the newly installed cursor.
Type Main.cpl in Start menu or Run command box and then press Enter key to open Mouse Properties dialog.
5. Go to pointers tab.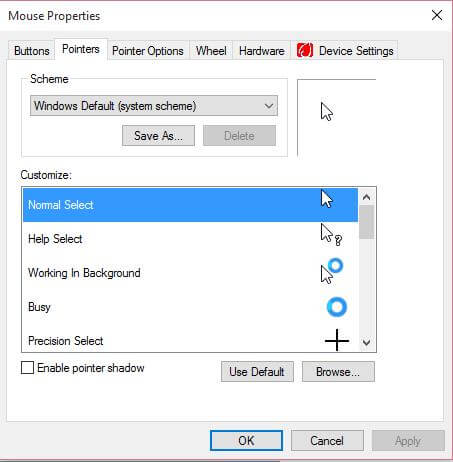 6. Select the newly installed EI Capitan from the drop-down menu, and then click Apply button.
7. Now, you have Mac style cursor in your PC.
The above-mentioned mouse cursor is compatible with both 32-bit and 64-bit of Windows 10.
You might be interested in the following: