I had already written about unlocking of HUAWEI mobile wifi E5372 Smart Philippines, Huawei E5372 Saudi Arabia Zain WiFi Router Gateway, Huawei E5372 Switzerland Sunrise WiFi Router Gateway. Previously, I successfully unlocked Huawei E5372 of Orange and Switzerland Brand. Today, I am sharing with you all types of firmware, which might be helpful for you.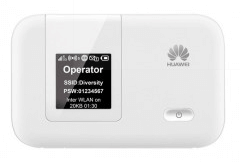 Unlocking for Huawei E5372 WiFi Mobile Router has been already described. I also want to mention here that unlocking charge for Huawei E5372 and Huawei E5170 WiFi Router is 6 USD. Another than Huawei E5372 and Huawei E5170 router unlock code, you can get in only 2.38 USD , which you can pay through paypal button. Additionally users who are not able to unlock his device by himself, for them I will do unlock remotely with only a little free of 10 USD (Including unlock code). Interested users can directly contact me on email id kamlesh2011@gmail.com
From now, all firmware and software update which is related to Huawei E5372 WiFi MiFi router will be updated in this article.
Keep visiting, I will upload more and more Huawei and ZTE firmware very soon.
Update :
Download Huawei E5372 WebUI DashBoard Update 13.100.07.00.838 (English / Arabian / Password : huawei)
Download Unbranded Vodafone R215 Update WEBUI 13.100.08.00.997 E5 V7R1 V3R2 (Also useful for Huawei E5372)
Download Firmware Speedport LTE II (Germany) B593s-12 V200R001B180D35SP01C748
E5372s-32 WEBUI-V100R003B100D06SP00C03 Universal 05011MUN (No Brand and Multi-Language) (Thanks to Fakiro)
E5372s-32_WEBUI-V100R003B100D08SP00C414 Germany Open market Update WEBUI 13.100.08.00.414 E5 V7R1 V3R2 (English and German)