I had already written about unlocking of Huawei mobile wifi E5372 (Smart Philippines), Huawei E5372 (Saudi Arabia Zain), and Huawei E5372 (Switzerland Sunrise). Previously, I have successfully unlocked E5372 of Orange brand. Today, I am sharing with you all types of firmware, which might be helpful for you.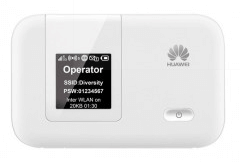 Unlocking for Huawei E5372 WiFi mobile router has been already described. I also want to mention here that unlocking charge for Huawei E5372 and Huawei E5170 WiFi Router is 6 USD. Other than E5372 and E5170 routers unlock code, you can get in only 2.38 USD, which you can pay through PayPal button.
From now, all firmware and software update which is related to Huawei E5372 WiFi MiFi router will be updated in this article.
Keep visiting, I will upload more and more Huawei and ZTE firmware very soon.
Update :
Download Huawei E5372 WebUI DashBoard Update 13.100.07.00.838 (English / Arabian / Password : Huawei)
Download Unbranded Vodafone R215 Update WEBUI 13.100.08.00.997 E5 V7R1 V3R2 (Also useful for Huawei E5372)
Download Firmware Speedport LTE II (Germany) B593s-12 V200R001B180D35SP01C748
E5372s-32 WEBUI-V100R003B100D06SP00C03 Universal 05011MUN (No Brand and Multi-Language) (Thanks to Fakiro)
E5372s-32_WEBUI-V100R003B100D08SP00C414 Germany Open market Update WEBUI 13.100.08.00.414 E5 V7R1 V3R2 (English and German)