Windows 7 USB/DVD download tool is the most popular tool to create a bootable USB disk from an ISO image since it directly comes from Microsoft. It supports Windows 8.1 / Win 7 / Win 10 and Windows 8. Cloning of the current Windows installation to USB disk to make it bootable using Win To USB is also possible. Rufus – the popular app, let you can create a bootable UEFI USB drive of Windows 10 installation disk. AOMEI Partition Assistant and WiNToBootic are able to create bootable USB drive as well as Windows To Go Drive.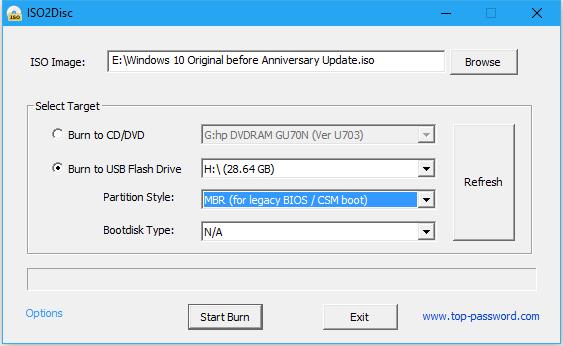 ISO2Disc is another freeware tool, that let you create a bootable USB disk from an ISO. After installation launch the app, select the ISO Image file, click on "Burn to USB Flash Drive" and select the USB drive, finally click on Start Burn to start burning the bootable USB disk.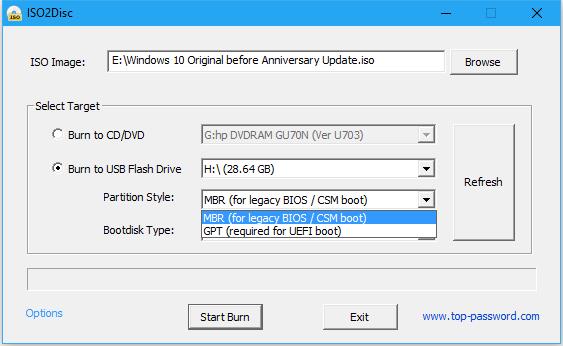 It supports two types of partition style: MBR (for legacy BISO / CSM boot) and GPT (required for UEFI boot). It supports all Windows system (32-bit & 64-bit) including Windows XP, Vista, 7, 8, & 10.