Whenever you migrate to new Windows OS or performing a clean install, you always loose the application settings which you have configured on your existing system. There is no option in Windows that lets you backup and restore these settings. CloneApp is a useful freeware tool that lets backup all the installed applications on your Windows and to restore them on a new PC.
CloneApp is a freeware and portable application for Windows, means you do not have to install in your computer. Simply download and run the app as administrator and it lists all the apps which can be backed up. This tool supports 247 popular apps currently.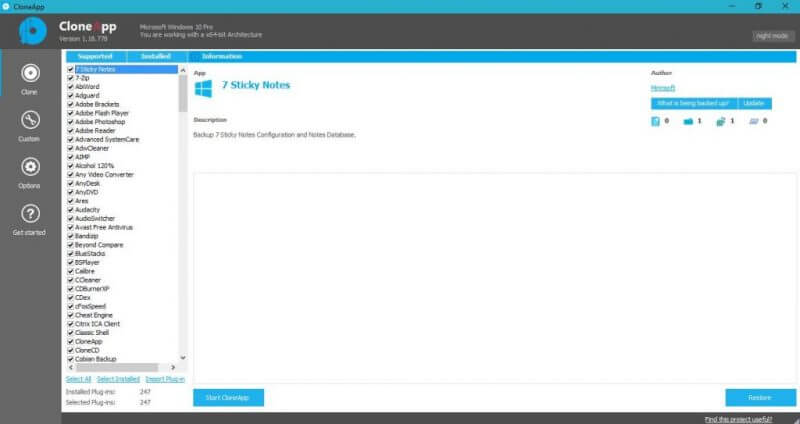 You can select all apps at once by "Select all" link or you can also choose one by one. The app will pick the program settings and registry keys, and backs up them all. You can also see the settings which are backed up by the app. The whole purpose of this app is to backup all the Configuration files in the Windows Program directories and the Registry.
Once you have moved to a new PC, install CloneApp and run the restore option and the application restore option.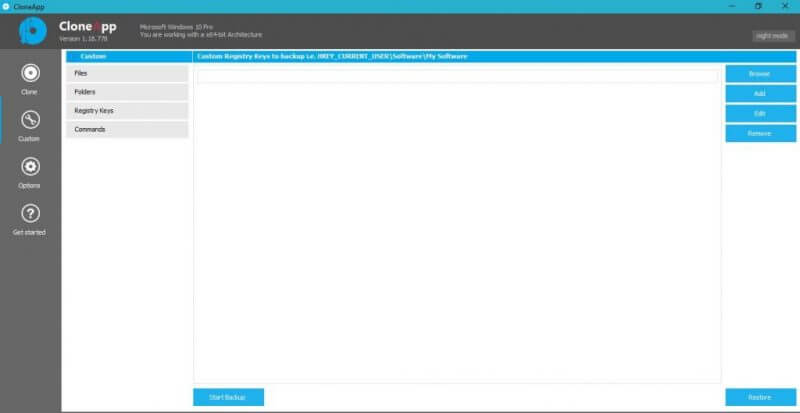 If any of your favorite apps is not listed under CloneApp, you can backup the setting from Custom menu.
It is compatible with both 32-bit and 64-bit operating system, including Windows XP, Vista, 7/8/10. Before restoring the settings of any app, you should create a system restore point. You can download this free utility from here.