Security is everybody concerned and no one wants to share our personal data with others. If you want to lock your Windows 10 computer, after a certain period of inactivity, so that no one can access it, without your permission or password, you can use Screensaver of Windows PC.
This is quite easy and this feature is available in every version of Windows, including Win 10. To make your Windows 10 computer ask for a password after a period of inactivity, type screensaver in the taskbar search and click on the Change screen saver (Control panel) to launch the screen saver.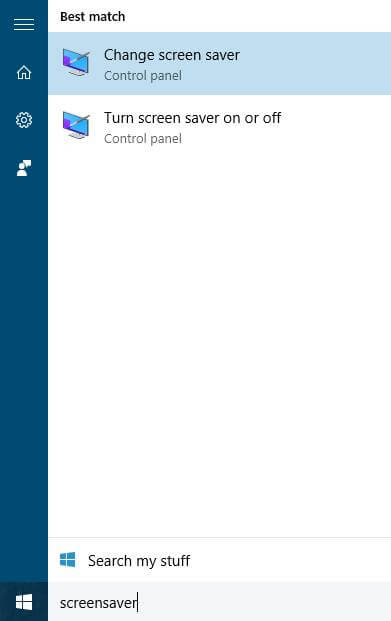 Once the Screen Saver Settings box is opened, under Wait box – specify the minutes – and select the checkbox "On resume, display logon screen". After this specified minutes of inactivity of Windows, it will prompt you for the password.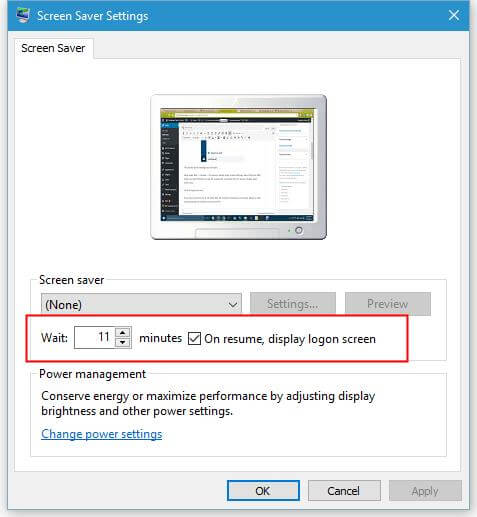 If you have set the time at 11, then after 11 minutes of inactivity, you will be asked to enter your password to access your PC.
If you want to run any screen saver after the inactivity of Windows, change from None to any.
If you do not want any screen saver to be displayed, just select None.