Vodafone K5008z 4G ZTE LTE Modem is a new product by ZTE company. Vodafone K5005-z LTE modem is actually ZTE MF823, which has been re-branded by Vodafone as K5008z. Its maximum download speed in 4G LTE mode is 150 Mbps and can upload upto 50 Mbps. It is a hilink product by ZTE company and similar to Huawei E8278 Wingle. The K5008z does not support Wi-Fi. If you need WiFi supported device then you can see the reviews of ZTE MF61 Mobile Wi-Fi Hotspot.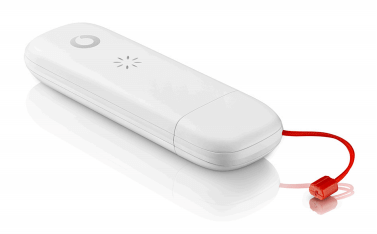 Dimensions : ~90 X 28X 13mm
Weight : ~33g
Platform (OS) : Proprietary
Chipset : Qualcomm MDM 9215
Memory : 256 MB
Networks : LTE, UMTS & EDGE/GPRS
Memory Card : Class-4 micro SD-Card reader
Key USP: Low cost LTE USB modem with 2nd generation 28nm baseband Chipset
The main features and specifications of Vodafone K5008z 4G ZTE LTE Modem :
1. Model : Vodafone K5008-z
2. Type : USB-Stick Modem
3. Weight : ~33g
4. Dimensions : ~90 X 28X 13mm
5. Processor : Qualcomm MDM 9215
6. ROM : 256 MB NAND
7. RAM : 128 MB SDRAM
8. Download and Upload Speed :
LTE 150/50 Mbps
UMTS 42.2/5,76 Mbps
EDGE 296/177 Kbps
9. SD card reader : Max. 32GB
10. SIM card form factor : 2FF
11. OS : Other
12. Other features : Dual Stack IPv6 & IPv4
13. Dashboard / Software : Web-UI
Network Access :
LTE : 800/1800/2600MHz
UMTS : 900/2100MHz
GSM : 900/1800
Text : SMS
USB : USB High Speed 2.0 support
In my reviews, Vodafone K5008z 4G LTE device is not a good product, since it does not support WiFi. You can use Vodafone K5008z 4G ZTE LTE Data-Card in Windows, Linux as well as MAC PCs. Its online price is $269.00 presently, which is too high. Hence, if you are planning to purchase a new modem / router then Huawei E5372 4G LTE router is better than any another device.