ZTE has recently launched its new router, the ZTE MF61. It comes in U.S.A. with T-Mobile network. You can create your own personal hotspot on the go with the T-Mobile MF61 4G Mobile Hotspot to get high-speed Internet on up to 5 Wi-Fi devices, using a single mobile broadband connection. In this article, we will share features, specification and firmware update.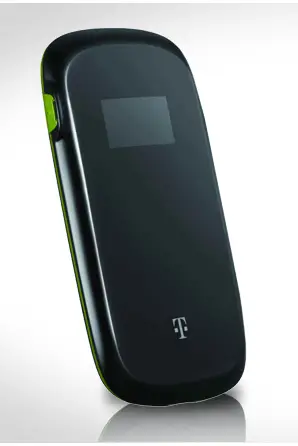 The main features and specifications of ZTE MF61 Mobile Wi-Fi Hotspot:
1. Dimension :  3.93″x 2.11″x0.54″
2. Weight :  2.64 oz
3. OLED Screen: indication of signal strength, Roam status, Wi-Fi, battery, WAN Connection mode and status, SPN, etc.
4. Supported Operating System :  Windows XP (SP2 and later), Windows Vista (32bit), Windows Vista (64bit), Windows 7, MAC (10.4 later)
5. Battery Capacity :  1500mAh
6. Up Time :  About 4 Hours
7. Standby Time :  100 Hours
6. Frequencies :  GSM/GPRS: 1900 MHz;UMTS: Band IV (1700/2100) GSM/EDGE/WCDMA/HSDPA/HSUPA/HSPA+
7. Data Speed :  Maximum download speed: 21.6Mb/s and upload upto 5.76Mb/s
8. Weight :  802.11 b/g
Firmware updates for ZTE MF61 are available for both Windows and MAC by T-Mobile network provider, which can be downloaded from the download link which is provided at the end of the article.
How to update the firmware of ZTE MF61 Mobile Wi-Fi Hotspot?
1. Make sure your device is fully charged or connected to constant power supply.
2. Power on your MF61 and connect it to a free USB port on your computer.
3. If you have never connected your device before, you may be asked to complete installation of the "Mobile HotSpot Admin Tool" – Please complete this in order to install drivers needed to continue the update process.
4. Now Run the upgrade utility which you have already downloaded.
5. Follow the prompts on the upgrade utility to install the new firmware to your 4G Mobile HotSpot.
NOTE: Once the update has started, do not unplug your ZTE MF61 or power off the computer until the update has completed.
Download ZTE MF61 T-Mobile USA MACV1.00.05 (MAC OS)
Download T-Mobile ZTE MF61 4G Mobile Hotspot Upgrade Utility Ver 1.0.5 (Windows)