I have already written article about unlocking of Huawei B683 WiFi Entel Chile router gateway, Orange B683 Poland Huawei WiFi router, Mauritius B683 Emtel Huawei WiFi router, STC B683 Saudi Arabia Huawei 3G WiFi gateway, B683 Viva Bahrain Huawei WiFi router, and Kuwait Huawei B683 Viva Network WiFi router. These all the articles are about un-customised firmware. If you have got the Huawei B683 router of customized firmware then you can not unlock it without flashing the firmware.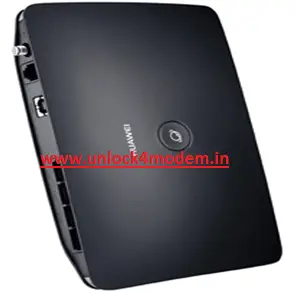 How to Update Firmware of Huawei B683 WiFi Router Gateway?
1. Download the firmware update (Huawei B683 router firmware) from the link which is provided at the end of the article.
2. Now disconnect the internet and close the software / browser of your Huawei B683 wifi router.
3. Now unzip the downloaded firmware / software in a folder.
4. Now run the FMC upgrade tool from the folder.
5. Now click on check button.
6. Now you will see the current version and upgrade version of your Huawei B683 router to the screen.
7. Now click on Upgrade button to update the firmware of your Huawei B683 wifi router.
8. Wait for few minutes till finish.
9. Now your Huawei B683 router will be updated to the latest version.
Note : Don't put any wrong / free codes into your Huawei B683 router, either purchase from any server or pay 2.38$ for router code through PayPal button to get the correct unlock code of your router. To unlock the router you can use FMC unlocker software.
Download Firmware Update Huawei B683 WiFi Router