I have earlier provided the unlocking solution of B970B (B970) Zain Kuwait Huawei 3G gateway, Romania Vodafone K4605 Huawei broadband dongle, Huawei B260a Vodafone Office Connect of Romania, and E352 Cosmote Romania Huawei USB modem. You can also refer the unlocking of E586 Orange Romania Huawei WiFi MiFi Router. There are so many other models have been unlocked successfully by our team. In this post, we will share about the unlocking of Huawei B970b Romanian Vodafone router gateway.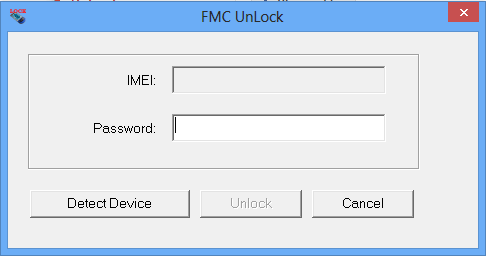 You can find out details:
Interface : 192.168.1.1
Model : Huawei B970/E970
IMEI : 3559***********
Serial NR. : ZJA6RB1162100322
Firmware : 726.11.20.03.122
Compile date / time : Jun 09 2011 10:27:14
Hardware ver. : WLA1TIZU
Dashboard version : UTPS11.002.03.21.03
Chipset : Qualcomm MSM6290
How to Unlock Huawei B970b Romania Vodafone Router Gateway?
1. Download FMC unlocker software from the link which is provided at the end of the article.
2. Disconnect the internet and eject the router from PC.
3. Now run the FMC unlocker.
4. Connect Huawei B970b Romania Vodafone router to Windows PC using LAN port.
5. Now your Huawei B970b Romania Vodafone gateway will be detected by FMC Unlocker.
6. Now put the "unlock code" in the password field.
7. Click on Unlock button.
8. Now your Huawei B970b Romania Vodafone router is unlocked forever.
9. Create a new profile according to the new SIM card and connect to the net.
Note II: If device IMEI starts from 354 or 352, then don't pay. My provided code will not work.
Order Unlock Code of Huawei B970b
Download Huawei B970b Romania Vodafone router unlocker