Chrome, Firefox, Edge, and Opera browsers offer to view and manage saved passwords. You can also view or manage passwords in Internet Explorer using Credential Manager. It automatically letting you store and retrieve passwords for all the websites and applications that you use in a secure manner. If you forgot the password after saving in Internet Explorer or want to manage saved passwords, you can do so as follows:
How to view / manage passwords in Internet Explorer 11 on Windows 8 / 10?
1. Open Internet Explorer and click on the Icon of Internet Options.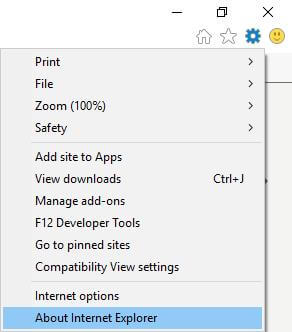 2. Click Content tab. Here click settings under AutoComplete.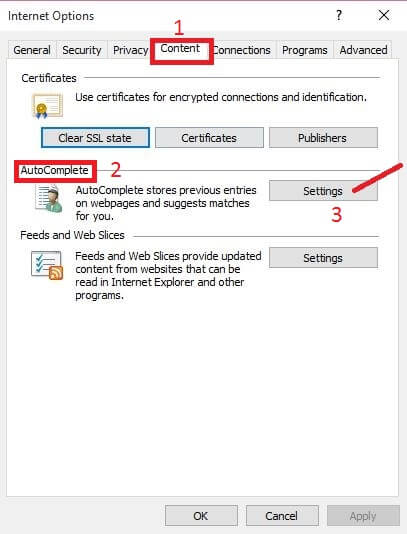 3. Under AutoComplete Settings window, click on Manage Passwords.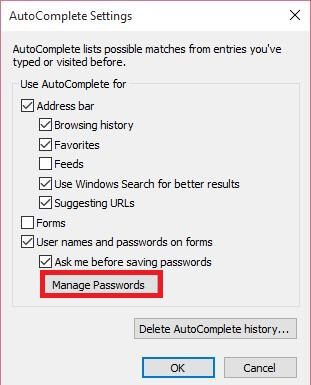 4. Above steps will open the Windows Credential Manager. The Credential Manager helps you to store credentials such as usernames and passwords. These credentials are used to sign-in to websites or other PCs on a network, are saved in special folders on your PC. Windows securely access these folders and use your stored credentials to automatically sign in you to websites or other PCs.
Note: In Windows 8 / 10, the Credential Manager stores one more type of credential, called the Web Credentials, it is called Windows Vault in Windows 7. Web Credentials helps Internet Explorer 11 to store your web passwords securely.
5. Under Web Credentials, click on any saved password, to expand it.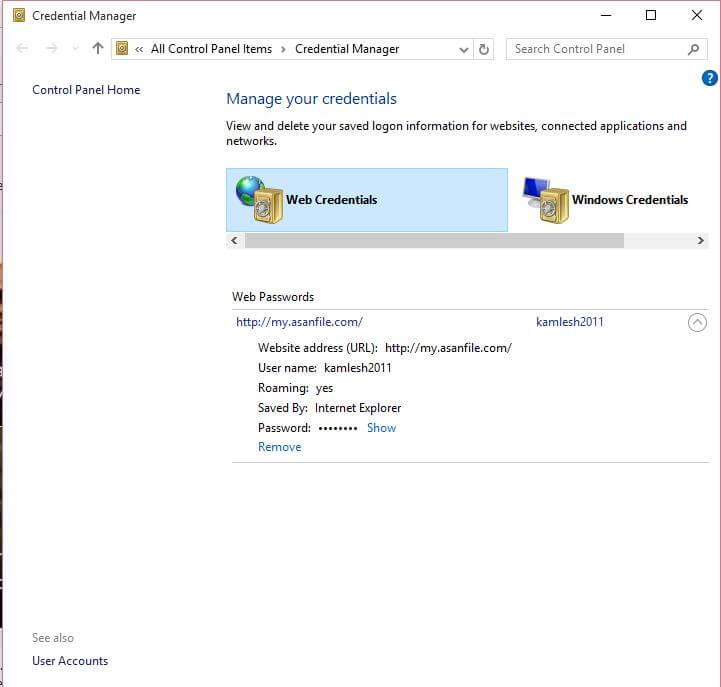 6. If you want to see the password, then click the "Show" or if you want to remove it then click the link "Remove".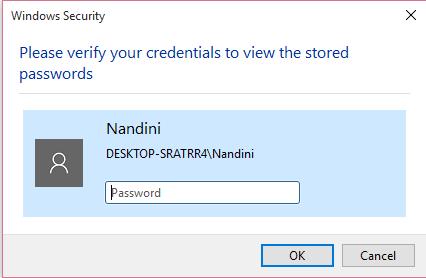 7. After clicking on "Show" link, Windows Security box will opened.
8. Input the password of current user through which you have logged in into PC.
9. Click "OK".
10. Now you will see the password behind the asterisks mark.