While installing software's we don't care much about autorun programs. Autorun programs run automatically during the system startup and lots of autoruns will delay the booting process. Unnecessary startup programs slow down the performance of PC. Your computer will start booting slowly as most of the programs try to add themselves on the startup, which is the waste of resources and results in slowing down of your Windows PC.
Autorun Organizer is a freeware autorun manager for the Windows operating system that helps in detecting the startup apps and speed up the booting process and increase the performance of the system as well. There are a lot of freeware apps are available over the internet, but Autorun Organizer may the right choice of yours due to the features which are provided by this apps.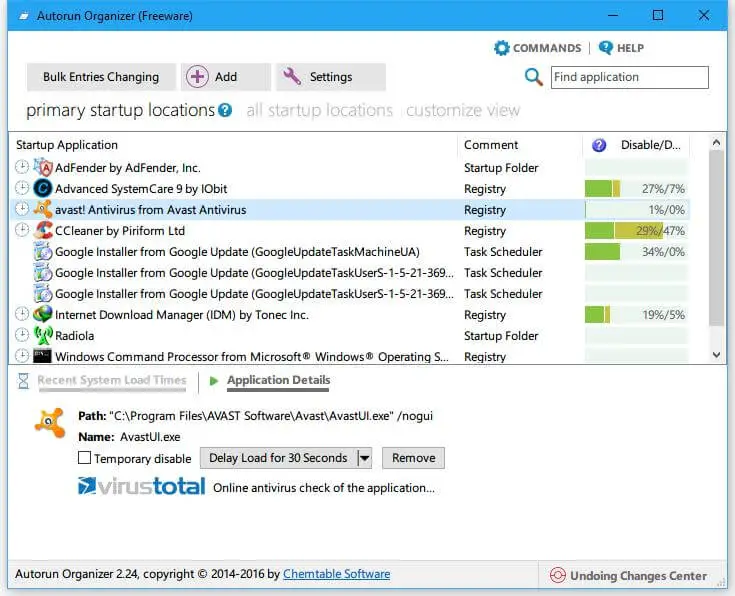 Autorun Organizer freeware can easily handle the startup entries of your Windows PC. It is simple to use and comes with nice user interface.
The application lets you remove the startup items as well as you can set delay time for Startup programs. If you are not sure which app to be removed from startup entries, then better set delay time.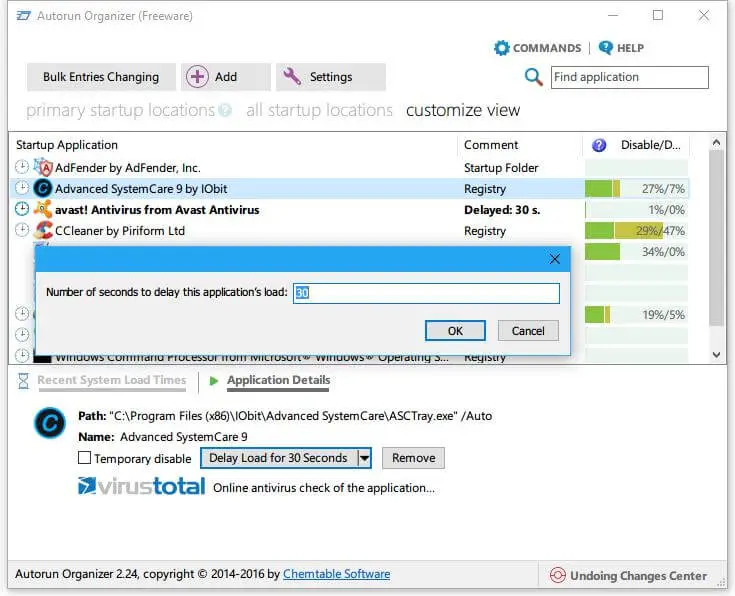 The app also let you add a new program in startup. To do so, click on Add button from the top of the app. Once you click on Add button, browse for the path by clicking (…), and give a name for the startup entry.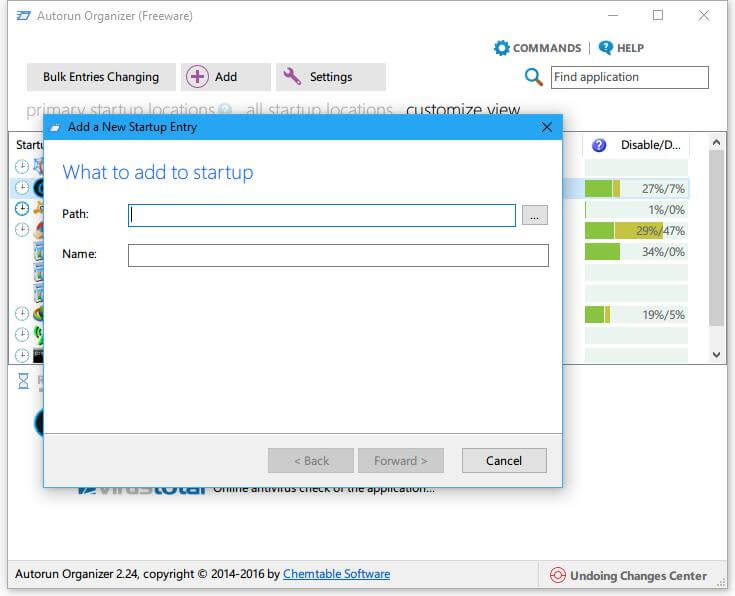 By right-clicking on any startup app, you can its properties, startup entry location, installation folder etc. From here you can also search the internet for that particular program, mark as recently added, temporarily disable the startup item, delay load for 30 seconds, and remove the app.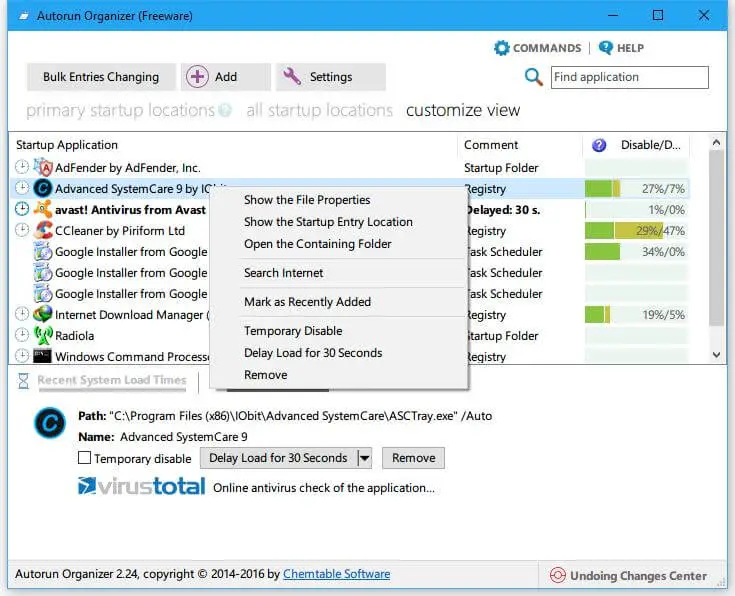 Autorun Organizer can be also helpful in detecting and removing the malware most of them create a startup entry in your operating system. You can easily find out that and remove from your computer.
You can download this free Autorun Organizer software from here.