We don't hesitate in installing third-party freeware applications on our computer as it comes for free, and might some apps from them will be configured to gets update automatically. By default Windows also configured to install updates automatically. If you are running with a limited internet connection or does not want to update some of the installed programs, then you can use Update Freezer.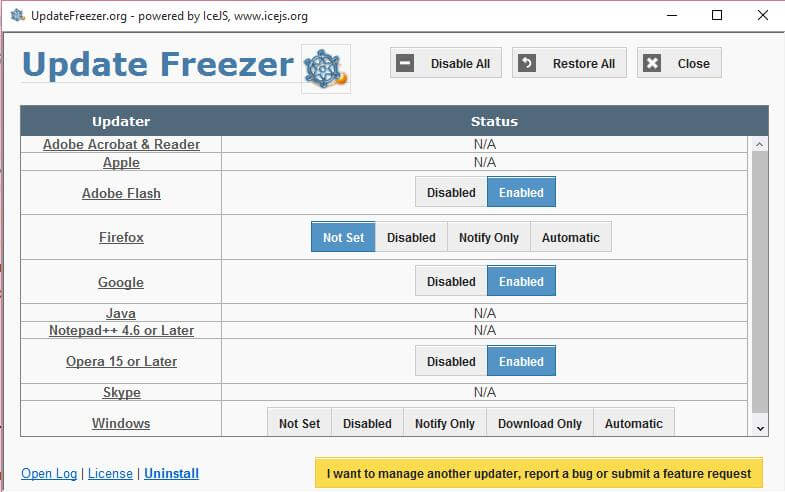 Update Freezer is able to disable the automatic update, but it offers a limited application. Means, you can not manage all of the installed apps by Update Freezer. Some of the supported apps are Adobe Acrobat & Reader, Apple, Adobe Flash, Firefox, Google, Java, Notepad++4.6 or later, Opera 15 or later, Skype and Windows.
You can choose the setting from Not Set (leaves it default), Disabled, Notify Only, Download Only, and Automatic.
The freeware app is clean and does not comes with any blotware. It is compatible with Windows 7 / 8 / 10 (both 32-bit and 64-bit). You can download Update Freezer from here.
You might be intereseted in Geek Uninstaller that is free and portable tool for Windows to uninstall any application.