TFTP (Trivial File Transfer Protocol) is a simple File Transfer Protocol which allows a client to get from or put a file onto a remote PC. It is normally used to transfer files to the remote host. Telnet Client and TFTP protocol are also useful in upgrading the firmware of your DSL modem or wireless router. The TFTP client is also useful in retrieving and sending files to the target device. But these command line utilities are disabled by default in Windows 7, 8 and 10.
TFTP and Telnet Client
How to enable TFTP and Telnet clients in Windows 10?
1. Right-click on Start button and select control panel.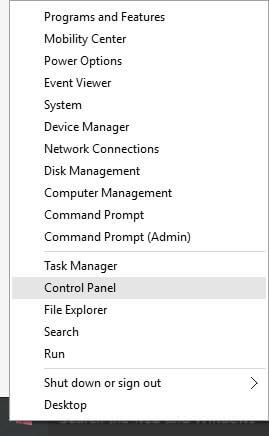 2. Click on Programs.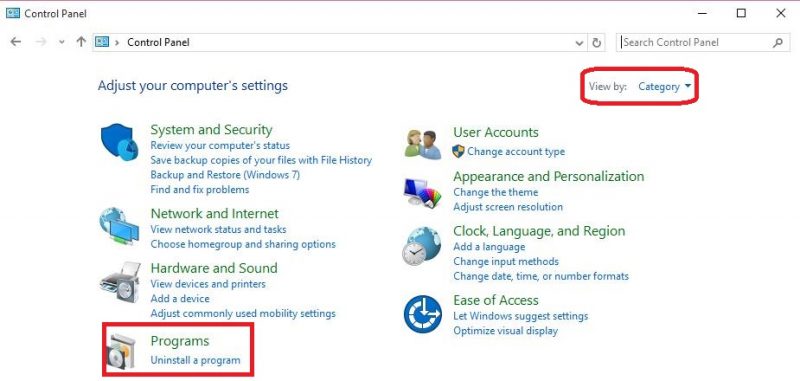 If you are not able to see Programs as above image then from "View by:" select 'Category'.
3. Under Programs click on "Turn Windows features on or off".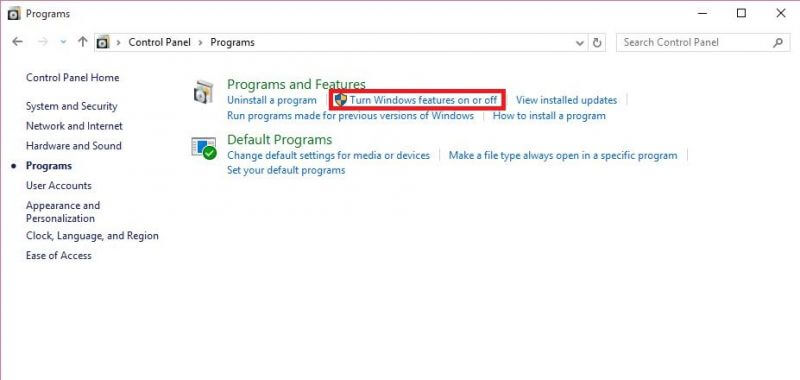 4. It will take a few seconds and will list all featured apps of Windows.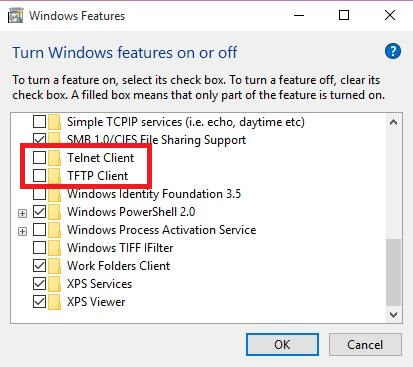 Scroll down to the bottom and you will see "Telnet Client" and "TFTP Client".
5. Check the checkboxes of "Telnet Client" and "TFTP Client", then click "OK".
6. It will automatically search for required files and will install for you.
Once the installation is completed, open a command prompt and issue the command TFTP or telnet to check whether they are working properly.