Windows OS comes with a built-in installer / uninstaller. That is good, but after uninstalling an App from PC, it leaves various files, folders and registry entries in PC, that is required in future and should be deleted. When you use third party uninstaller software, it does clean uninstall. Sometimes a program refuses to uninstall, then you can fix it with a third party tool.
There are a lot of free third-party uninstallers over the internet. Today we will talk about Geek Uninstaller, which is portable and also free, like Wise Program Uninstaller, Iobit Uninstaller, and MyUninstaller. You can also install / uninstall software in Windows PC using Safe Mode Windows Installer.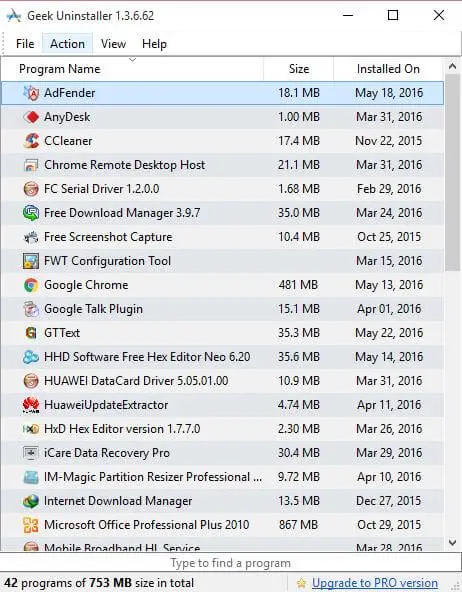 Once Geek Uninstaller is installed in the PC, it will scan your PC for all the installed programs and list them. It shows the hard-disk size occupied, installed date and also total installed programs with total size.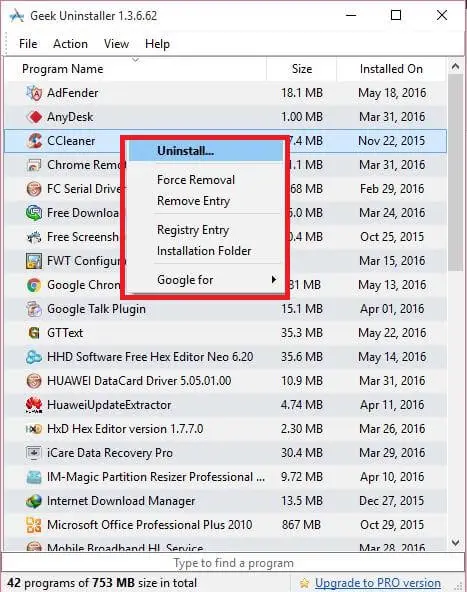 Once you find an application which is not required more, right click on that software and click on "Uninstall". This freeware tool also provides an option for "Force Removal", which will scan for the files in Windows Explorer and registry locations and give you the option to delete them.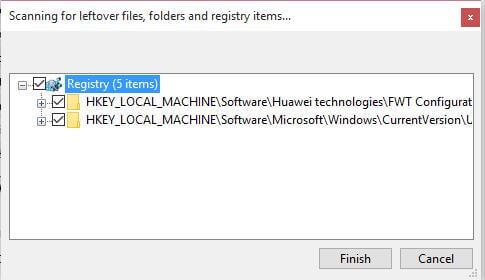 Once the selected app is removed from PC, it will scan and list the leftover files, folders & registry items.
There is also an option to search the name of the product. The application detects the manufacturers or developers name and gives you the option to search for it on the Internet. It also has a context menu option to open the Program file location or registry location of the installed application. This application supports over 34 different languages.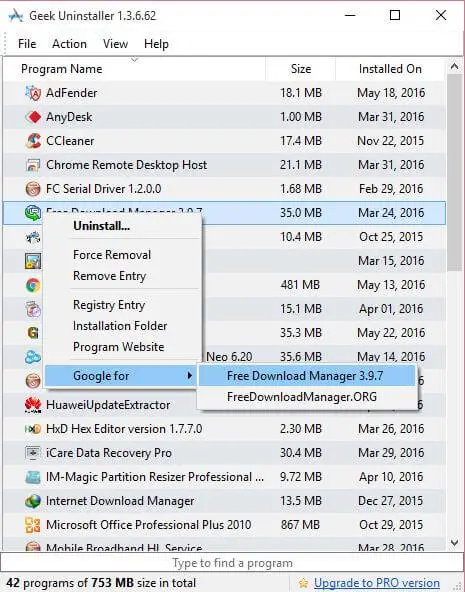 Overall this a nice piece of Uninstaller app. But, the problem is that this application does not take a backup of registry or create a System Restore point. You can download Geek Uninstaller from here.