The Huawei E3531 is a high-performance surf stick for those who like to have their mobile internet in your pocket. The E3531 is a plug and play 3G USB modem. Simply plug into the USB port of your notebook or PC and away you go. Since it is a hi-link modem, hence there is no manual installation is required. So anytime you can check email, upload photos and stay connected with your friends in touch. The E3531 hi-link dongle can download in HSPA + network up to 21.6 Mbit / s and uploads of up to 5.76 Mbit / s.

The key features and specifications of Huawei E3531 hi link data card:
1. Dimension :  84 mm x 27 mm x 10.5 mm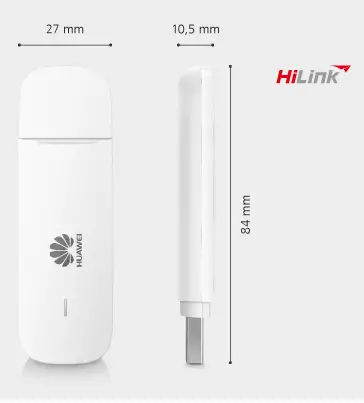 2. Weight:  Approx. 30 g
3. Display:  Multi-colored LED
4. Data services:
3G (UMTS) frequencies: 900/2100 MHz (Dual-Band)
3G antenna diversity: Yes
HSPA + download speed : Up to 21 Mbit / s
HSDPA download speed: up to 14 Mbit / s
HSUPA upload speed: up to 5.76 Mbit / s
2G (GSM) frequencies: 850/900/1800/1900 MHz (Quadband)
EDGE / GPRS: Yes / Yes
5. System Requirements: Windows XP (SP2/SP3), Vista (SP2/SP2) 7, Windows 8, Mac OS 10.5 or higher, Linux Kernel 2.6.18 or higher
6. Connection :  2.0 High Speed
7. SMS: Yes
8. Browser interface: Yes (HiLink)
9. Car Installation: Yes
With same UL & DL speed, you can purchase Huawei E8221 Mobile WiFi Wingle or Huawei E8231 Wingle also. Unlock code charge of Huawei E3531 hilink dongle is 6USD. You can also download the firmware of Huawei E3531 Hi Link modem.
You can find different models of Huawei E3531 in the market: E3531s-2, E3531s-6, E3531s, E3531s-3, E3531s-1, etc.
You can find these devices in various countries of the various network providers like Germany O2, Brazil VIVO, Poland, Serbia Telenor, India etc.