I had earlier shared unlocking guide of Huawei E3531 modem. After that various person approached and unlocked his modem successfully. Today, I have unlocked Huawei E3531s-2 Germany O2 broadband dongle also. Before, I have also unlocked Huawei E3531 (MTS 423S) Russian modem successfully. I have also unlocked Huawei E3531 Telecom New Zealand modem.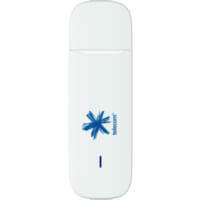 In Germany, O2 network has launched normal un-customized firmware E3531 modem (not hilink). It also can be unlocked with correct unlock code only.
How long we need to wait for a Huawei unlock code?
The approximate delivery time for a Huawei unlock code is 10 minutes to 8 hrs.
The average response time for a Huawei unlock code is 30 minutes (based on last 100 orders).
How to Unlock Huawei E3531 Modem?
1. Download Huawei E3531 broadband unlocking software from the download link which is provided at the end of the article.
2. Now plug the modem to Windows PC using USB cable (For MAC Users , MAC version software is also available).
3. Now let the modem install proper software and drivers to PC.
4. After installing the software (Huawei mobile partner) to PC, disconnect the internet (if already connected) and close the default software of the modem (If you are using Huawei mobile partner software then close it).
5. Now run the downloaded Huawei E3531 Data-Card unlocking software.
6. It will detect and show your modem IMEI (if not detecting your modem then refer detect and unlock procedure).
7. Now put the correct unlock code and unlock your modem.
8. Now download the latest Huawei mobile partner software and create the profile as per the new network sim.
If your modem has customized firmware then you can flash the firmware from the download link which is provided at the end of the article. To upgrade the firmware of your modem refer this link.
Now I can provide the following network and countries E3531 modem unlock code:
E3531s-2 Germany O2
E3531s-6
E3531s Brazil VIVO
E3531s-3 New Zealand Telecom
E3531s-2 Poland
E3531s-2 Serbia Telenor
E3531s-1 India
E3531s-2 Germany O2 (unlocked)
E3531s-6 Brazil VIVO
Users who want unlocking software and firmware update of Huawei E3531 modem can refer this article. Make sure, firmware starting from 22 is for hilink modem. So, don't update your normal modem with hilink modem firmware.
Note: Don't enter any wrong codes into your modem, otherwise it will be locked permanently.
Download Huawei E3531 unlocking tool (Not for hilink device)