Yesterday, I had reviewed Huawei E8131 Wingle. Now it's time to talk about Huawei E8231 Wingle. E8231 is the perfect hotspot for your car because with an adapter you can easily connect it to the cigarette lighter and all occupants will enjoy Wi-Fi with HSPA +. The Huawei E8231 is like E8131, which provides up to 10 devices simultaneously with the Internet. Huawei E8231 is HSPA+ device with 21 Mbps download and 5.76Mbps upload speed and can connect with PC/Laptop or any USB Adapter and activate Wi-Fi. It will cost you Rs. 2999/- in the Indian market.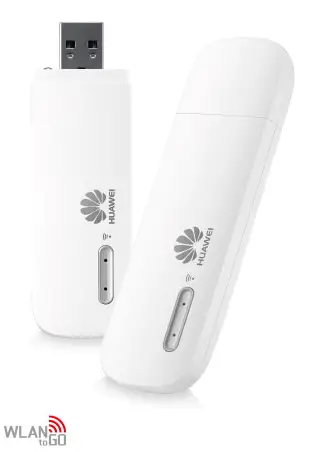 Huawei E8231 Wingle is controlled by the built-in web UI. By doing this you are managing the devices (up to 10 pieces), which supplies your mobile hotspot with the Internet and have your current data usage at a glance.
Huawei E8231 is also known as Power-Fi because of its features. It only takes a power source like a laptop, power mains or car charging point to turn these devices into Wi-Fi Hotspots. Huawei Power-Fi E8231 is a multi-mode wireless terminal for SOHO (Small Office Home Office) and business professionals. It is a HSPA+ device with 21.6 Mbps DL and 5.76Mbps UL speed and can connect with PC/Laptop or any USB Adaptor and activate Wi-Fi. With this Wi-Fi router, users can share up to 10 devices at a time.
The main key features of Huawei E8231 Wingle :
HSPA+ 21.6 Mbps download /HSUPA 5.76 Mbps upload speed
Works with Power Mains / Car Charger / Laptop
Create Wi-Fi hotspot and connect up to 10 devices
Supports Huawei Mobile Wi-Fi App
Windows 8 Compatibility
SMS
Plug and Play
The main specifications of Huawei E8231 Wingle :
1. Dimension :  88 mm x 27 mm x 11.5 mm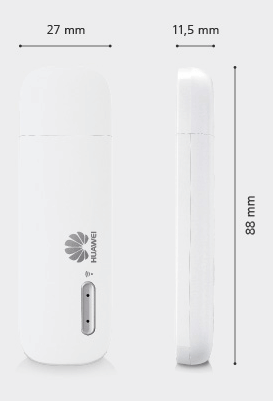 2. Weight :  about 30g
3. System Requirements :  Windows ® XP (min. SP3) , Windows Vista ™ (min.SP1), Windows ® 7, Windows ® 8, Windows RT (WLAN only), Mac ™ OS X 10.6 or higher
4. Data Services :
3G (UMTS) frequencies :  900/2100 MHz (Dual-Band)
3G antenna diversity :  yes
HSPA :  HSPA + up to 21.6 Mbit / s, HSDPA up to 14.4 Mbit / s
HSUPA :  up to 5.76 Mbit / s
2G (GSM) frequencies :  850/900/1800/1900 MHz (Quadband)
EDGE / GPRS : yes / yes
Wi-Fi : IEEE 802.11 b / g / n, 2.4GHz
WLAN encryption :  256-bit WPA-PSK and WPA2-PSK (TKIP / AES)
5. Connection :  USB 2.0 High Speed
6. Display :  Multi-colored LEDs
Update: Unlock code charge of Huawei E8231 WiFi Wingle is 6USD, interested users can pay through PayPal, payza, perfect money or payumoney.