Folder Colorizer is another freeware tool that lets you color the Windows folders. By coloring the folder you can beautify your folders as well as can differentiate for various purposes.
Folder Colorizer is a freeware app that will help you in changing the color of your Windows explorer folder and change it from the default cream color. Using this application, you can assign any color to your frequently accessed folders.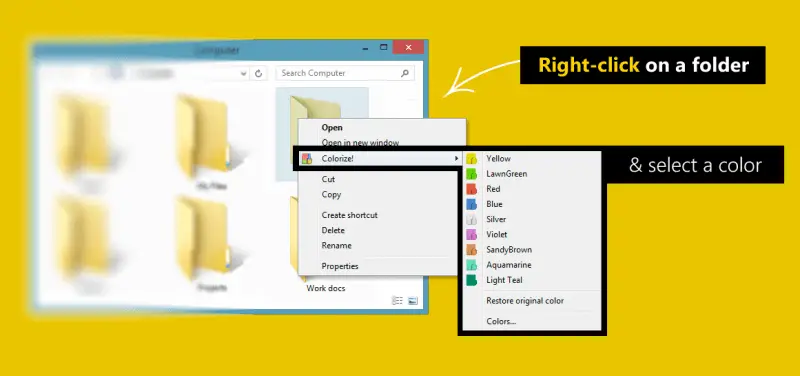 By default, this app offers yellow, lawn green, red, blue, silver, violet, sandy brown, aquamarine, and light teal colors; however, you can also choose customized colors. Once you have changed the color of any folder and you are not happy with that, you can always restore it to its original color.
Once you change the color of important files, you can easily access it. It works fine with Windows 7, 8 and 10.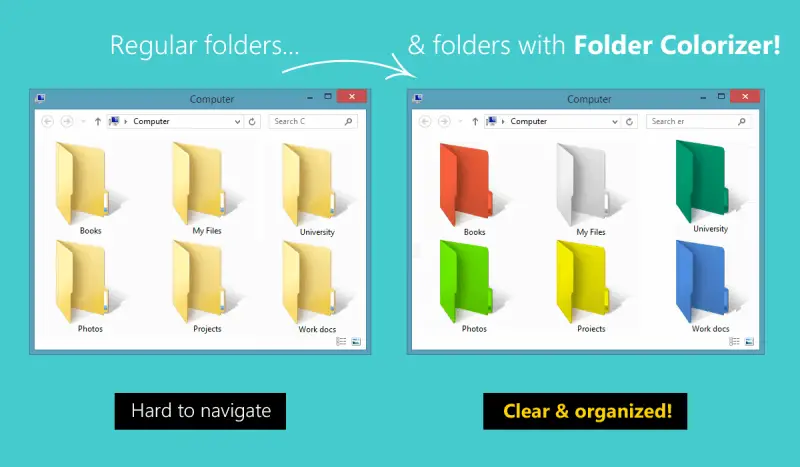 Once you have downloaded and installed the software when you will launch it for the first time it will ask you submit your email ID. Once activated you can easily use it by selecting Colorize by right-clicking on any file.
Note: This app offers to install third-party too, just uncheck while installing.
Folder Marker is another free tool that lets you prioritize the folder and change the colors.
You can download Folder Colorizer from here.