You can start blogging for free in Blogger.com, change default theme any time, or also install a third party template. Now, BlogSpot also supports HTTPS protocol for security. HTTPS is now a web-standard and one should follow. HTTPS is great for the security of data as it encrypts the data transferred between users and website. It always protects from common hacking practices such as data sniffing and man-in-the-middle-attack.
How to make your BlogSpot Blog HTTPS enabled?
Since Google hosted blogger is free of cost and can be used for personal or commercial purposes. Google also allows you to enable HTTPS for free.
1. Login to the blogger account.
2. Click on drop down and select Settings.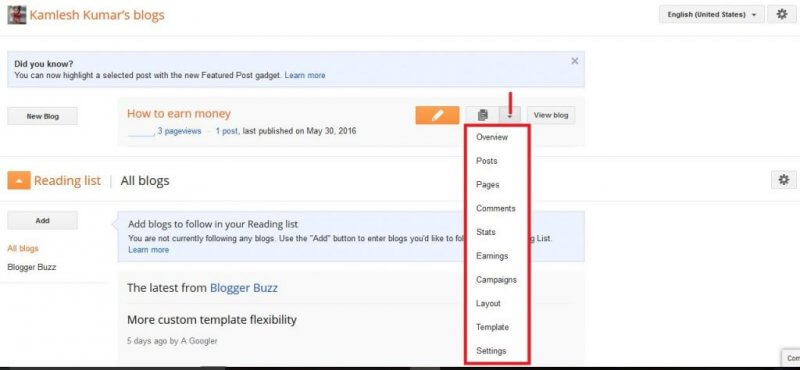 3. 'Settings' page will be opened.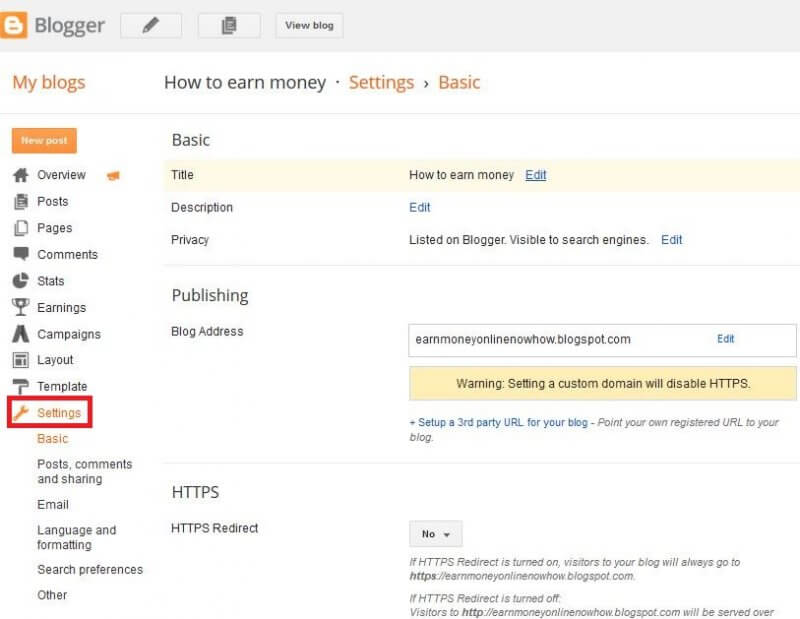 4. From right side, next to HTTPS Redirect, change to Yes from No.
5. Now browse your blog, it will be redirected to https and you should see a green bar.