You can switch from one template to another any time in blogger.com, which is provided by default by Google. But, what if you have downloaded a third party template / design from the internet and want to apply it on your blog. With the help of this post, you can easily install any third party blogger theme in your blog.
How to Install Third Party Blogger Template in your Blog?
1. Login to the blogger account.
2. Right to your blog, click on drop down and select Template.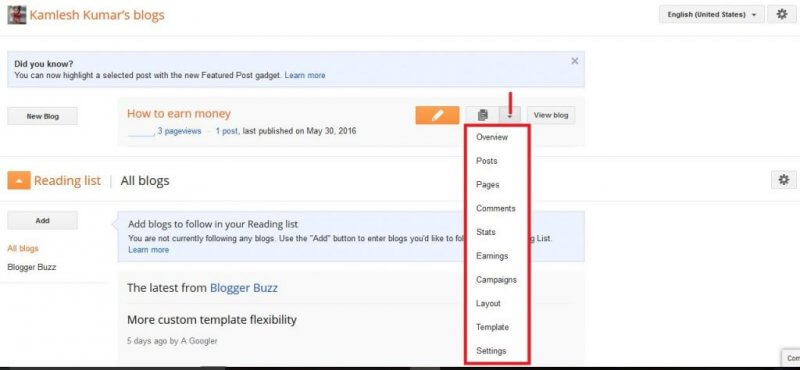 3. On the right side top corner, you will see "Backup / Restore".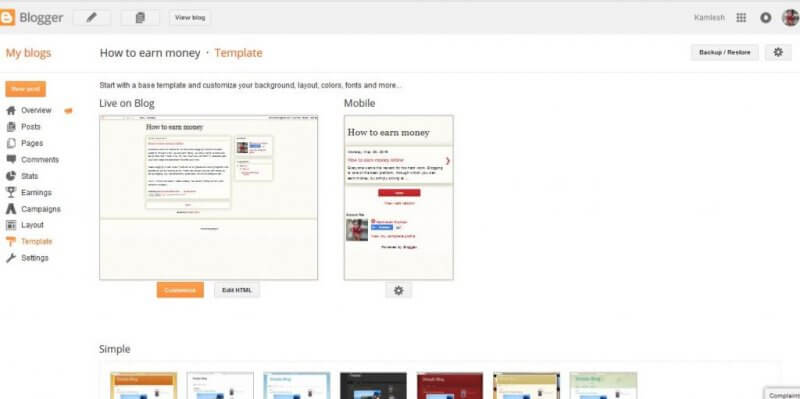 4. Click on Backup / Restore.
5. Template > Backup / Restore window will be opened.
If you want to create backup of your previous template, then click on "Download full template". It will be downloaded to your PC, which you can later upload it.
Note: Blogger template file will be with .xml extension.
6. To apply a custom third party template, click on Browse and choose new design from your PC.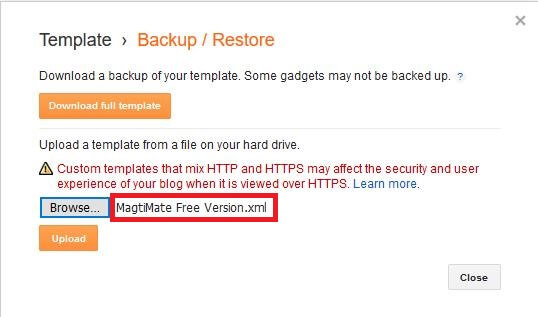 7. Once new design selected, click on "Upload" button.
Now you have successfully upload your new custom design. Now, you can browse your blog and check the new template look.
Read: How to Hide, Remove or Disable Blogger Blogspot NavBar?