Users who have not unlocked his Telstra ZTE MF91 3G USB modems can now unlock for free. Telstra Elite USB modem supports download speed up to 21Mbps and can be unlocked with cracked version of DC Unlocker software which download link is provided at the end of the article.
Telstra ZTE MF91 3G USB modem comes locked to Telstra network and you can not use another network provider SIM on it without unlocking. You can get this device unlocked by DC Crap (Cracked version of DC Unlocker). After unlocking your Telstra ZTE MF91 3G USB dongle you can use different 2G or 3G network provider SIM card, anywhere in the world.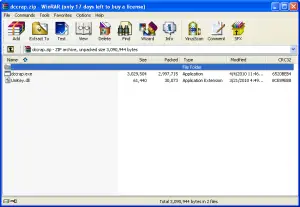 How to Unlock Telstra ZTE MF91 3G USB Modem Free?
1. Download and install DC Unlocker cracked version from the link which is provided at the end of the article.
2. Now put other than Telstra SIM card in your Telstra ZTE MF91 3G USB modem.
3. Connect your dongle to your PC and let it install all the drivers as required by ZTE modem.
4. Run DCCRAP.EXE.
5. Change manufacturer from Huawei to ZTE or just leave automatic.
6. Now after a few second close the dashboard/software/connection manager of the device and click on Detect button (magnifying glass) of DC unlocker.
7. Now you will see the status of your ZTE modem on the window.
8. On the right-hand side click on Unlock button.
9. After a few second your unlocked Telstra ZTE MF91 3G modem is in your hand.
10. Just create a new profile and you have done.
Note: Copy the software of your modem before unlocking. Some users have reported that after unlocking Virtual CD-ROM gets disabled. So, be careful before unlocking to backup.
Note II: Factory unlock code of MF91T is now available.
Telstra ZTE MF91 3G USB Modem unlocker and installation guide