Most of the applications made for Windows 7 and Windows 8 run fine on Windows 10, but if you have older apps that work well with or at all with the latest operating system, Windows 10, then this post will help you.
It would be better for you to try to fix the problems you have while running old desktop programs on Windows 10 by altering their compatibility mode settings. Windows comes with integrated functionality that can resolve compatibility issues automatically, called Application Compatibility Troubleshooter. However, you can manually run an app in compatibility mode, which uses the settings from an earlier version of Windows to run the app if the troubleshooter if you unable to fix the issue.
Windows 10 offers to scan the troubleshooter automatically for applications that may have issues or run the troubleshooter manually on a specific app.
How do I use the Troubleshooter for Windows software compatibility?
Step 1. Click the Start button and type "Run programs made for previous versions of Windows."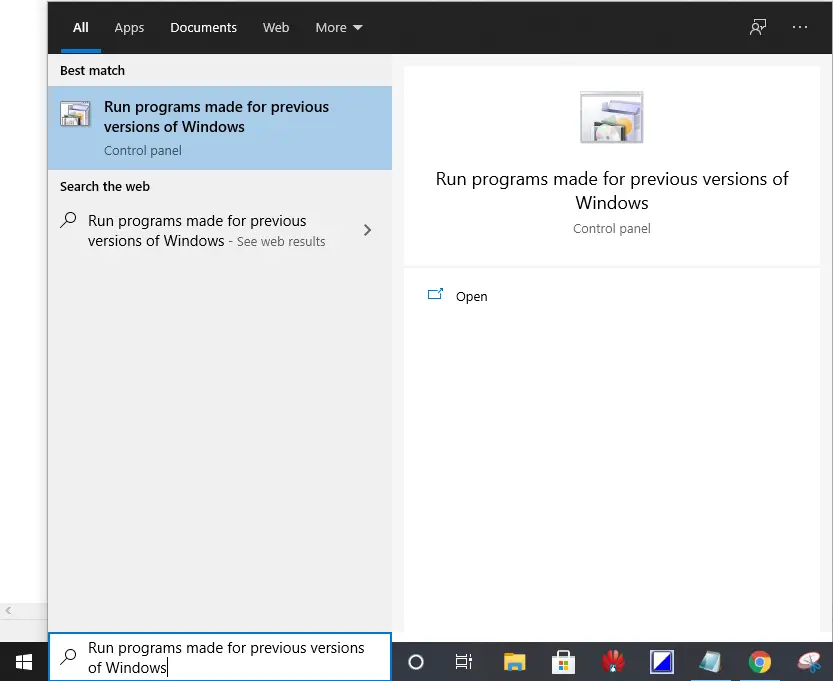 Step 2. From the available results, press 'Run programs made for previous versions of Windows' to open 'Run programs made for previous versions of Windows.'
Step 3. Click the Next button, and the troubleshooter will try to find the apps for possible problems.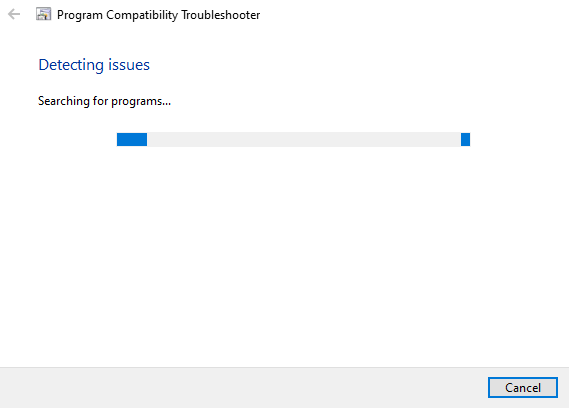 Step 4. In the next pane, select an app with issues and then press the Next button.
Step 5. Select: Try recommended settings or the Troubleshoot program from the troubleshooting options.
If you try to use the recommended settings, the troubleshooter can test the program using a previous version of Windows so that you can see if the issue is resolved.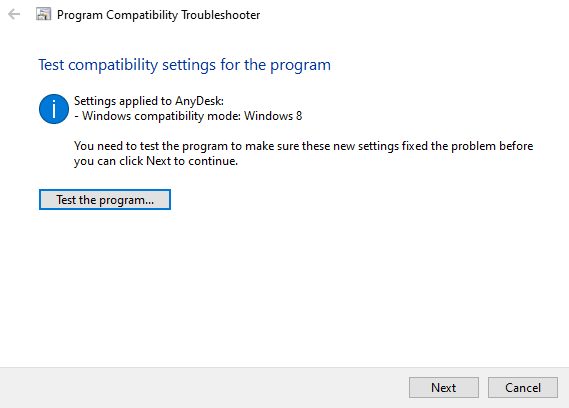 The troubleshooter will ask you which problems you face if you want to troubleshoot the app. Depending on your choices, the troubleshooter will give tests and suggestions to fix the issue, such as checking the app's display settings.
Step 6. To test the software, click on the appropriate option, and then click the Next button.
You'll have to run the troubleshooter with any app you have compatibility problems with.
How to Run the App in Compatibility Mode?
Alternatively, you can access the properties of the app to change its compatibility mode settings. You can force an app to use compatibility mode settings from an earlier version of Windows, helpful if you know the app is running well in, say, Windows 7 or Windows XP. Compatibility mode can also change the display and color settings for the app.
Step 1. Right-click on the app, then pick Properties.
Step 2. Choose the Compatibility tab, then check the box next to "Run this program in compatibility mode for:"
Step 3. Choose the Windows edition that you want to use in your app settings drop-down box.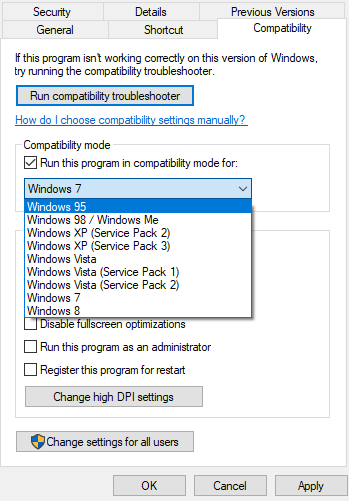 Step 4. Click on the Apply and then OK button.
Now in compatibility mode, your specific software should run.