Huawei is a big brand and it keeps launching different models in the market with different network providers. Before a few days Huawei has lauched E1782 Broadband modem in Australia with Optus network. Unlocking of Australian Optus Huawei E1782 broadband wireless 3G USB modem is also possible, as it comes with un-customized firmware and there is no need of changing the firmware.
Earlier we had written "How to know Huawei Mobile Partner Drivers Version installed in your PC" and provided solution to "Repair Huawei E3276 Dead Modem Using Firmware Upgrade". You can also read about Huawei E5786 Mobile WiFi router, which has been recently launched by Huawei.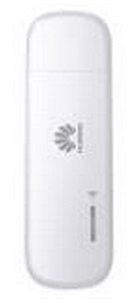 How to Unlock Australian Optus Huawei E1782 broadband wireless 3G USB modem?
1. Download the cardlock unlock tool (Huawei E1782 unlocking tool) from the link which is provided at the end of the article.
2. Change the default SIM card with any another network provider SIM.
3. Now plug the broadband dongle to PC and let it install all the software and drivers which is required by the data-card.
4. It will automatically open the Optus software and ask you for unlock code / password.
5. Put the correct unlock code and it will be unlocked forever.
6. If it doesn't prompt for unlock code then close the software of broadband data-card.
7. Now run the unlocking tool which you have downloaded earlier.
8. Now detect your E1782 dongle under unlocking freeware.
9. When your USB modem IMEI will be visible in unlocking software means your modem is detected by unlocking tool.
10. Now put the correct 8-digit unlock code and click on OK.
11. Now your modem is unlocked forever.
12. Now create the profile as per new network provider SIM and connect to the internet.
Note: Unlock code charge of E1782 dongle is 2.38$ which you can pay through PayPal. While paying mention model and IMEI in the transaction, so that I can provide the NCK code as early as possible.
Download Cardlock unlock tool (Huawei E1782 unlocking tool)