Today, I will share features and specifications as well as my reviews of a new dongle, 3G Hisilicon Huawei E3231 HiLink data card, which supports 21.6 Mbps download speed as well as 5.76 Mbps upload speed. You can unlock un-customized firmware E3231 dongle as well as you can also repair your bricked Huawei E3231 hi-link data-card. Since unlocking and repairing, both solutions is available for the 3G E3231 data card, hence in this respect it is nice. Now coming to its features and specs.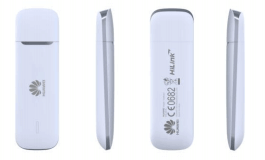 The HiLink E3231 supports the following standards:
High-speed packet access plus (HSPA+)
Universal Mobile Telecommunications System (UMTS)
Wideband Code Division Multiple Access (WCDMA)
The HiLink E3231 provides the following services:
HSPA+ packet data service
HSUPA packet data service
HSDPA/UMTS packet data service
Huawei HiLink E3231 modem comes with USB interface, which you can connect to your computer to use the internet. In the service area of the HSPA+/UMTS network, you can surf the Internet as well as you can send/receive emails since it supports SMS facility. It is fast, reliable, and easy to operate. E3231 dongles come in hilink format, so just plug to PC and enjoy the internet, there is no manual software installation is required.
The key Features of Huawei E3231 HiLink Data Card :
HSPA+/UMTS 2100 MHz
Equalizer and receive diversity(EEIC)
HSPA+ data service of up to 21.6 Mbps
HSUPA data service of up to 5.76 Mbps
UMTS PS domain data service of up to 384 kbps
Micro Secure Digital Memory (microSD) Card
USB Stick, easy to connect
Plug and play
Standard USB interface(Type A)
Dual internal antenna
Windows XP SP3、Windows Vista SP1/SP2, Windows 7, Mac OS X 10.5, 10.6 and 10.7 with latest upgrades
HiLink features (Driverless, Web UI, Auto connect)
The main hardware specifications of Huawei E3231 HiLink Data Card :
Technical standard : WCDMA/HSDPA R5, HSUPA R7,HSPA+ R7
Operating frequency : WCDMA/HSPA/HSPA+ 2100MHz : 1920MHz~1980 MHz/2110MHz~2170 MHz(UL/DL)
External interfaces : USB 2.0 High Speed
SIM/USIM card : standard 6-pin SIM card interface , microSD Card Slot
LED : indicating the status of the HiLink E3231
Maximum transmitter power : WCDMA/HSPA+ 2100MHz: 24dBm +1/-3 (Power Class 3)
Static receiver sensitivity : WCDMA/HSPA+ 2100 MHz : Compliant with 3GPP TS 25.101(R8)
Power supply : 4.75V-5.25V
Dimensions : (D × W × H) 86.5X26X11mm
Weight : <30g
Temperature : Operating: –10℃ to +45℃ , Storage: –20℃ to +70℃
Humidity : 5% to 95%
I shared the datasheet of Huawei E3231 HiLink Data Card. In short, I can say Huawei E3231 hi-link modem is nice 3G USB product, which supports 21.6 Mbps download speed as well as 5.76 Mbps upload speed, which is equal to Huawei E3236 Hilink modem and Huawei E5331 mobile router. Presently, it is available in UK 3 Store.