Vodafone has launched a new model in his market, 4G Vodafone Mobile Wi-Fi W5101. It is basically Huawei E8278 and can be unlocked also in the same manner. The Vodafone Mobile Wi-Fi W5101 allows you to connect to the internet up to 10 Wi-Fi enabled devices (for example PCs, Laptops, Android devices including tablets and smartphones, Apple iPhone and iPad or mobile gaming devices such as Nintendo DSi) to share a secure mobile internet connection. You can use it in a car with the supplied car adaptor, or when travelling with the supplied travel charger. The W5101 includes a high-speed 4G LTE Mobile Broadband capability and is USB powered (in-car adapter, travel adapter or computer USB connection). W5101 peak download rate is 150 Mbps and can upload the files upto 50 Mbps. Today, I will share its features, specifications, unlocking, and reviews.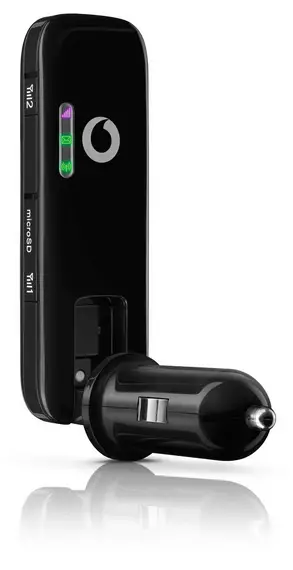 The key features and specifications of Vodafone Mobile Wi-Fi W5101 Router :
Type : Mobile WiFi (USB Hotspot)
Colours : Black
Weight : <50 g
Dimensions : 98×32×14.2mm
Processor : HiSilicon Balong 710
ROM : 256 Mbyte total internal flash
RAM : 128 Mbyte
Speed : Download  150 Mbps /Upload 50 Mbps (on 4G LTE Mode)
Speed on UMTS : Download 42.2/Upload 5.76 Mbps
EDGE : 296/177 Kbps
SD card reader : Max. 32 GB
SIM card form factor : 2FF
Screen Type: LED indicators
Network access : LTE: Tri Band, 800/1800/2600MHz , UMTS: Dual Band, 900/2100MHz , GSM: Quad-band, 850/900/1800/1900
SMS : Yes
WLAN : 802.11b/g/n 2.4 GHz, WEP + WPA +WPA2
USB Type : USB High Speed 2.0 support
Since, Vodafone Mobile Wi-Fi Hotspot W5101 Router is 4G LTE supported, so you can enjoy it with highest download speed up to 150 Mbps and 50 Mbps upload speed. It is a very nice product and I will recommend to purchase it.
The unlocking solution has not been tested yet, the interested person can leave a comment.