If you have already used Windows 8 / 8.1, then you may be familiar with newest Windows 10 changes. If you have jumped from Windows 7 to Windows 10, then you may face difficulties in finding the settings of un-hiding the folders.
For some purposes, if you want to hide any folders from your friends / families, then follow the below simple steps.
How to Hide Folders in Windows 10 ?
1. Reach upto desired folder to which you want to hide from another persons.
2. Select the folder and right click on it.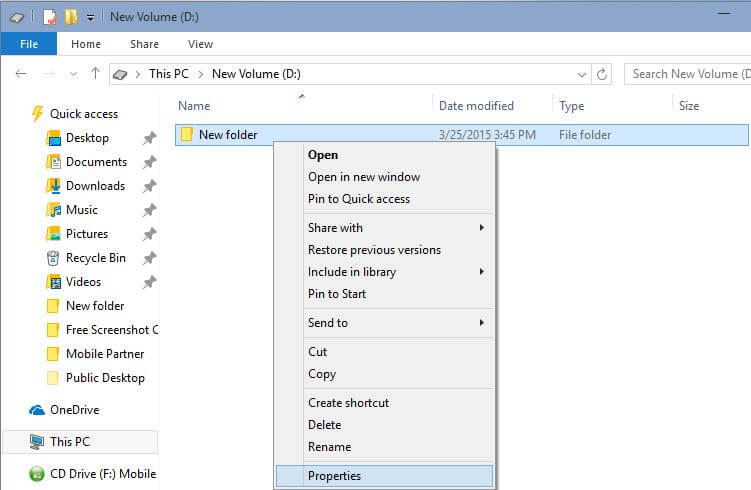 3. Select "Properties". Folder properties will open.
4. Tick check box "Hidden".
5. Click "Apply" and then "OK".
Now, your desired folder is hidden.
Note : Administrator the PC can un-hide / access any folders of any users in that PC. However, normal users can not un-hide / access other users hidden folders.
How to Un-hide Hidden Folders in Windows 10 ?
1. If you have hide any folder in your PC, for any reason, and now you want to un-hide it, then open the Windows Explorer by pressing "Windows + E" keys simultaneously. Or, just double click on This PC to open the explorer.
2. Click "View".
3. Click "Options".
4. Folder Options window will be opened. Click "View".
5. Under view tab, click radio button behind "Show hidden files, folders and drives".
6. Click "Apply" then "OK".
Now, all hidden files, folders and drivers (including Windows default and manually by users) will be visible. If for security purposes, you want to hide it again, then just click on "Restore Defaults" button.