To easily access the drives, I put This PC / Computer icon right on the desktop. For almost 90% of my work, I open This PC / Computer. This can be also accessed by pressing Windows + R key simultaneously, but it is better to keep on the desktop to easily access it. By, default when you install the Windows 10 on your PC, it shows only Recycle Bin Icon on the desktop.
How to Display This PC / Computer Icon on Desktop in Windows 10 ?
1. Right click on the free space of desktop and choose personalize.
2. A Personalization window will be opened.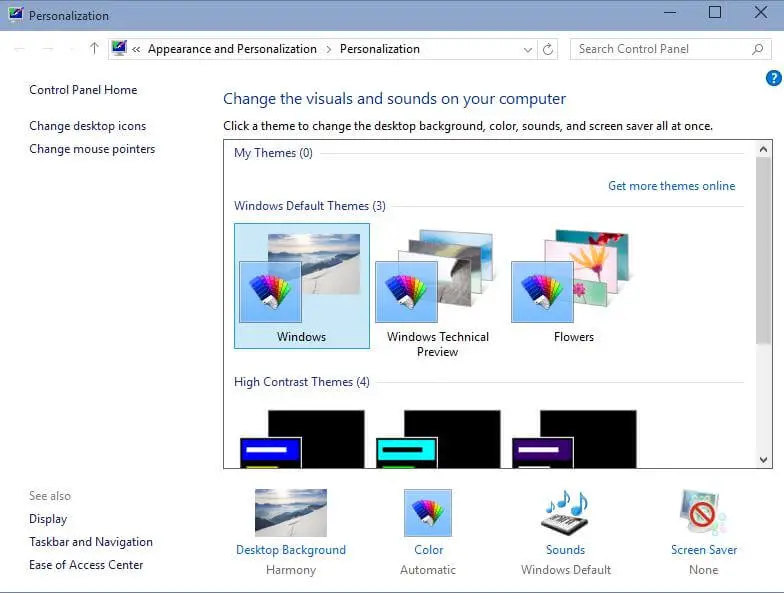 3. Click "Change desktop icons" from left pane. It will open a new windows "Desktop Icon Settings".
4. Tick mark on desired setting. Click Apply and OK.
You can show the built-in icons of Computer / Recycle Bin / User's Files / Control Panel / Network.
Windows 10 also offers renaming of This PC and Recycle Bin. To rename it, select and right click on the desired icon. Choose rename and put the desired word.
The below mentioned method works with Windows Vista / 7 / 8 / 8.1 too.