Smart Menu in Windows Operating system was from the launch of Windows 95, but Microsoft removed it, after the launch of Windows 8. Again the company put it back in Windows 8.1, but, the Start menu is not back yet, after pressing the start button it opens Metro UI, also known as Modern UI.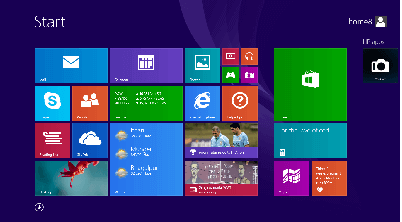 Various people who have worked in old Windows operating systems, like Windows XP, Vista, and Win 7; are not comfortable with these changes, and want to revert the old start menu with start button back.
After the launch of Windows 8, so many developers have developed the software to get the Start menu and Start button back. Classic Shell is the most popular freeware program, through which you can restore old start menu with button, in Win 8 as well as in Win 8.1 also.
The Classic Shell is a free software that improves your productivity, enhances the usability of Windows and empowers you to use the computer the way you like it. Presently, its latest version 4.1.0 is available for download.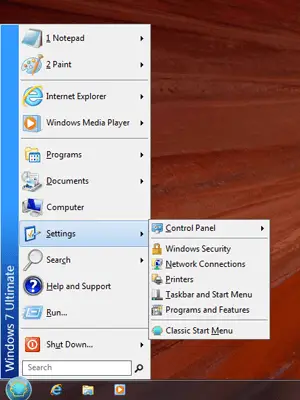 Features of Classic Shell:
Highly customizable start menu with multiple styles and skins
Quick access to recent, frequently-used, or pinned programs
Find programs, settings, files and documents
Start button for Windows 7, Windows 8, Windows 8.1, and Windows 10
Toolbar and status bar for Windows Explorer
Caption and status bar for Internet Explorer
The Classic Shell is a highly customizable tool and also supports 'drag and drop' to organize. You can show Favorites, expand Control Panel, show recently used documents, etc.
The Classic Shell is totally free to use and comes with 35 languages supports, including Right-to-left support for Arabic and Hebrew. The best part of this applications is, it does not disable the original start menu in Windows. You can access it by Shift+Click on the start button.
Just right-click on an item in the menu to delete, rename, sort, or perform other tasks. The Classic Shell also includes a search box, helps you find your programs without getting in the way of your keyboard shortcuts. It supports jump lists for easy access to recent documents and common tasks.
You can use this free software in 32-bit and 64-bit operating systems. It can convert the "All Programs" button in the Windows menu into a cascading menu (Windows 7). It can show, search and launch Windows Store apps (Windows 8 and up). You can download the Classic Shell freeware from here.