I had earlier written the article for unlocking of K4511 Vodafone Huawei Australian modem. In Australia, Huawei has also launched the Vodafone K3771 modem. Unlocking of Vodafone K3771 Huawei Australian modem is easy and after unlock you can use any another network provider sim on your data card. When there are so many benefits of unlocking, I want to say that freedom in network selection, then why not unlock it. After unlocking you can not only use Vodafone SIM, but you can use any network sim in the world e.g T-Mobile, Telstra, Airtel, Aircel, MTN, Glo, EE, Tre, etc.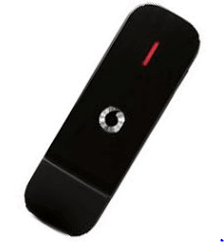 How to Remove the Vodafone SIM lock Restriction on the Huawei K3771 USB Modem?
1. Note down the IMEI of your Vodafone K3771 Australian Huawei modem.
2. Now download the Vodafone K3771 Australian Huawei dongle unlocking software from the link which is provided at the end of the article.
3. Now insert a non-Vodafone SIM card (another than Vodafone sim in Vodafone K3771 modem) in the device and plug the device to your PC / computer / laptop.
4. Now double-click on the downloaded Vodafone K3771 modem unlocking software (CardLock Unlock tool).
5. Detect the COM port of your modem and enter the unlocking code and press the OK button.
6. Now your Vodafone K3771 Huawei modem will be unlocked permanently and it will display "Unlock successful!".
7. Now you can use Vodafone K3771 Australian Huawei dongle with a non-Vodafone SIM Card also.
To get the correct unlock code of Huawei K3771 data card, comment below with model of the device, IMEI, and country locked to.
Download Vodafone K3771 Australian Huawei Modem Unlocking Software