Huawei has unveiled a sub-modem of E5172 4G LTE CPE router gateway, dubbed as Huawei E5172Bs-925. It is currently available in Nigeria through Spectranet and Swift carrier, and in India through Airtel carrier. It's another sub-model E5172As-22 is available online in the U.K. for sale with a price £119.00 (£142.80 Including VAT at 20%).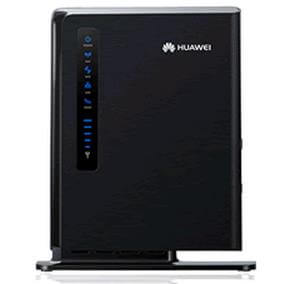 Unlocking of Huawei E5172Bs-925 4G LTE CPE router is easy and one time job. The best part of unlocking is that, after unlock you can use any another network provider SIM as well as default SIM.
How to Unlock Huawei E5172Bs-925 4G LTE CPE Router Gateway?
1. Change the default SIM with another network SIM.
2. Connect the modem to the LAN port of PC.
3. Login to router admin panel (User Name: admin / Password: admin).
4. Click on the INTERNET tab displayed next to HOME.
5. Under PIN MANAGEMENT, the SIM LOCK window is available, where you will put the unlock code. It would be automatically displayed.
6. Put the correct unlock / NCK code and click OK.
7. If the device does not reboot automatically then reset it and create the profile according to the new network provider SIM.
Now, enjoy the unlocked Huawei E5172 Spectranet or Swift router of Nigeria.
Note: Unlock code is not free for Huawei E5172. While paying mention model with IMEI in the transaction. Correct code will be delivered through your email.
Note II: Before making payment, make sure that there is an option to create a new profile for other SIM card. If your device has customized firmware then don't make payment.
Thanks to Samuel Oluwole for this tips.
Read: How to Unlock Airtel Huawei E5172Bs-925 4G LTE Router Gateway?
Below procedure is for those who have unlocked his Huawei E5172Bs-925 Spectranet (Nigeria) router, but not able to configure the profile, can change the firmware.
How to change the firmware of Huawei E5172Bs-925 Spectranet and Swift Nigerian router?
1. Download this firmware update (zip file password is routerunlock).
2. Unzip to a folder using WinRAR.
3. Connect the device with LAN cable to PC.
4. Login to the router.
5. From Home menu, click on Update.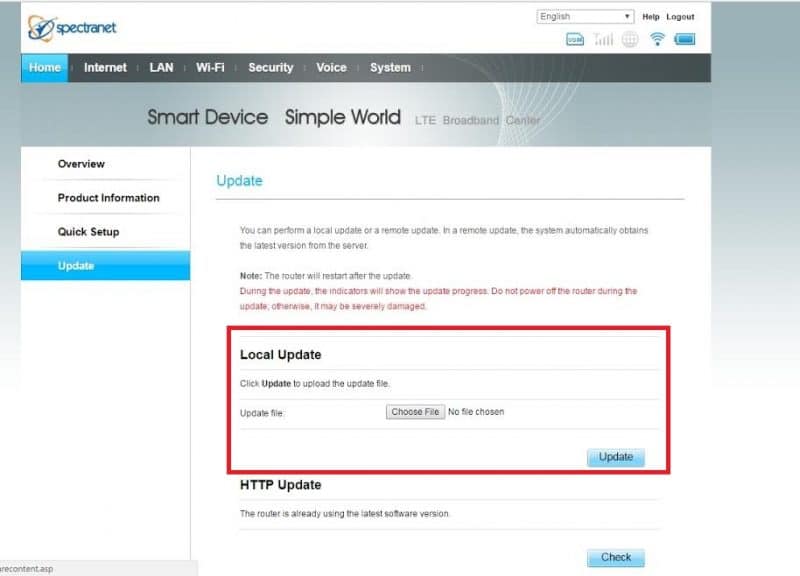 6. Locate the extracted bin file under "Local Update".
7. Finally, click on Update button.
Note III: It will take around 15 minutes in upload. Now you should be able to create a new profile. After running the above firmware upgrade, your device will have firmware version V200R001C1179SP063 and will work with MTN, GLO, and Etisalat 3G and Smile 4G SIM cards. But it will not work with NTEL (NEW ISP ) because it operates on FDD bands.