Huawei B715 is a new CPE router from the company that features Category 9 LTE. On Cat.9 LTE mode, the modem can download a file with up to 450Mbps, while the upload speed limit is 50Mbps. It comes with a built-in DHCP Server, DNS RELAY, and NAT.
There are 4 LAN ports (One for LAN/WAN) and one telephone port. Further, it is equipped with two connectors for an external antenna to boost the network. Once the B715 is up and running, it can simultaneously provide the internet with up to 64 wireless devices (including phones and computers). WiFi 802.11b/g/n/ac, with dual-band is supported.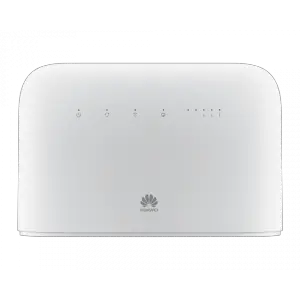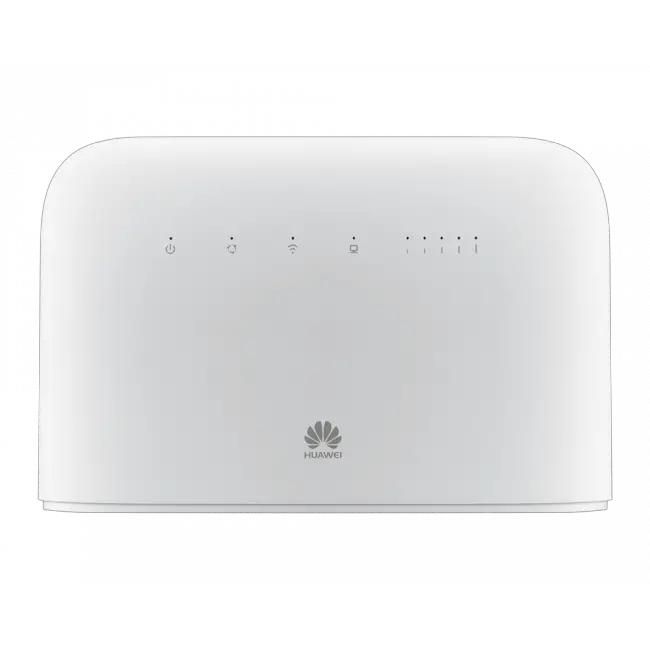 The Huawei B715 is equipped with a built-in Ethernet port that can connect an external hard drive or printer via the USB port and two external antennas. Its sub-model Huawei B715s-23c is available in Poland via Play carrier and even in Latvia by LMT network.
Apart from the LTE connectivity, it is backward compatible with 3G and 2G. The B715 boasts a Micro SIM card slot.
Sub-model Huawei B715s-23c supports 4G LTE Band 1/3/7/8/20/28/32/38 (FDD 700/800/900/1500/1800/2100/2600MHz & TDD 2600MHz), 3G DC-HSPA+/HSPA+/HSPA/UMTS:2100MHz/900MHz and 2G EDGE/GPRS/GSM:1900MHz/1800MHz/850MHz/900MHz.
One DC-HSPA+ Huawei B715 can download a file with speed up to 42 Mbit/s and upload speed limit is 5.76 Mbit/s. HSPA+ download link is  21 Mbit/s and upload limit is 5.76 Mbit/s. HSPA DL 14.4 Mbit/s & UL 5.76 Mbit/s, EDGE DL 296 kbit/s & UL 236.8 kbit/s and GPRS 85.6 kbit/s is also supported.
Furthermore, Huawei B715 is compatible with RJ11 telephone ports, supports VoLTE voice (customizable function), and can be set to Voice over Internet Protocol (VoIP) voice mode or Circuit Switch (CS) voice mode. This router can be managed through the Huawei HiLink App, which can be downloaded from the Google Play Store.
Windows 7, Windows 8, Windows 8.1, Windows 10 (does not support Windows RT), MAC OS X 10.9, 10.10, 10.11, and 10.12 with the latest upgrades are supported through Huawei B715, all sub-models. It has a user-friendly design of LED indicator that helps to observe the status of the equipment easily. Its dimensions are 240mm × 448mm × 47mm and weigh around 448g (excluding the power adapter).
To unlock the Huawei B715, change the default sim card with any other network provider SIM card. After login into the device, it should prompt for sim lock. Enter the unlock code, and it will be unlocked permanently. To get the correct unlock code, you can place the order at the server.