Today, I have unlocked one Huawei B890-53 Vivo router / gateway of Brazil. Earlier, I had unlocked B890 of Drei (3) Austria too. However, till now there is no solution of Zain locked B890-75 of Saudi Arabia.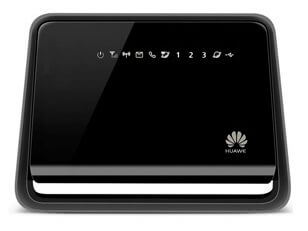 Unlocking of Huawei B890-53 (Brazil Vivo) WiFi router is easy and one-time work. After unlock you are free to use any another network provider SIM as well as default SIM of Vivo.
How long we need to wait for a Huawei unlock code?
The approximate delivery time for a Huawei unlock code is 1 to 10 days.
The average response time for a Huawei unlock code is 2 days (based on last 100 orders).
How to unlock Huawei B890-53 (Brazil Vivo) WiFi Router Gateway?
1. Connect Huawei B890-53 (Brazil Vivo) gateway without SIM card to PC with RJ45 connector.
2. Now open default browser Internet explorer in your PC and type http://192.168.1.1/en/cardlock.asp in the address bar of your Internet Explorer.
3. Login into your router with admin.
4. Go to Advanced Settings – SIM Settings – Unlock Device – Enter Unlock Code – Click on Apply.
5. Now your router will be rebooted and it is unlocked forever.
If you are facing the problem with above procedure, then download the FMC unlocker software. Connect the Vivo B890-53 device to PC with LAN cable. Disconnect internet and close the default software of router. Now, detect it under the downloaded software. It will show the IMEI of the gateway. Now, enter the unlock code / NCK code as password. If not detected by FMC unlocker then reset the device and try again.