Huawei had recently launched a beautiful 4G Lte modem in various places. I have already written about Unlocking of Huawei E392u-12 Hungary T-Mobile, South Africa MTN & Italy TIM Modem Dongle. In India Airtel had launched customized firmware E392 dongle, for Airtel E392 Huawei data-card unlocking process you can refer this article. Today, we will talk about Huawei E392 Modem Features and Specifications. If you are planning to purchase Huawei E392 4G Lte dongle, then must be aware, that what you are going to get.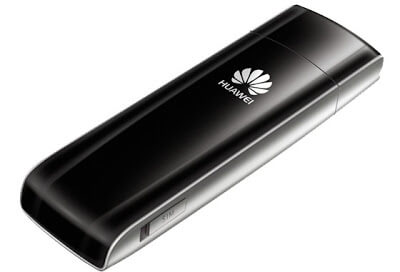 The E392 mainly supports the following standards:
Long Term Evolution(LTE)
High-speed packet access (HSPA+)
Universal Mobile Telecommunications System (UMTS)
Enhanced data rates for global evolution (EDGE)
General packet radio service (GPRS)
Global system for mobile communications (GSM)
With Huawei E392 Broadband data card, you will get the following services :
LTE packet data service
HSPA+ packet data service
HSUPA packet data service
HSDPA/UMTS packet data service
EDGE/GPRS packet data service
WCDMA/GSM Short Message Service (SMS)
Prepared for LTE Short Message Service (SMS) over SGs, but not activated
You can easily connect the E392 Huawei data card with the USB interface of a computer. In the service area of the TE/HSPA+/UMTS/EDGE/GPRS/GSM network, you can surf the Internet and send/receive messages/emails cordlessly. The E392 is fast, reliable and easy to operate. Thus, mobile users can experience many new features and services with the E392. These features and services will enable a large number of users to use the E392 and the average revenue per user (ARPU) of operators will increase substantially.
The Main Features are Huawei E392 4G Lte modem are :
LTE 2600MHz/2100MHz/1800MHz/900MHz/DD800MHz, DC-HSPA+/HSPA+/UMTS 2100MHz/1800MHz/900MHz, GSM/GPRS/EDGE 850MHz/900MHz/1800MHz/1900MHz
Support LTE 2600 10M/20M bandwidth
Support LTE 2100 5M/10M bandwidth
Support LTE 1800 15M/20M bandwidth
Support LTE 900 5M/10M bandwidth
Support LTE DD800 5M/10M bandwidth
LTE 2×2 MIMO
LTE uplink data service of up to 50Mbps
LTE downlink data service of up to 100Mbps
HSPA+ data service of up to 42Mbps(Dual carrier)
HSDPA/HSPA+ Equalizer and receive diversity(TYPE 3)
HSPA+ data service of up to 21Mbps(64QAM)
HSUPA data service of up to 5.76Mbps
HSDPA data service of up to 14.4Mbps
UMTS PS domain data service of up to 384 kbps
EDGE packet data service of up to 296kbps on DL with MSC33
GPRS packet data service of up to 85.6 kbps
CS domain data service based on UMTS and GSM
SMS based on CS/PS domain of GSM and WCDMA
WCDMA/GSM SMS service
Prepared for LTE SMS over SGs service, but not activated
Support LTE intra-frequency handover, inter-frequency handover will be supported by firmware upgrade later
Support LTE and UMTS inter-RAT idle mobility, LTE and GERAN inter-RAT idle mobility will be supported by firmware upgrade later

Inter-RAT connected mobility will be supported by firmware upgrade later

Automatic installation 

Standard USB interface (Type A)

Micro SD card Slot 

External antenna interface

Windows XP SP2/SP3, Windows Vista SP1/SP2, Windows 7, Windows 8 and 8.1, Mac OS X 10.5, 

10.6 with latest upgrades