Before Anniversary Update, in Windows 10 there was Settings app under Start Menu. If you have updated the PC with Windows 10 Anniversary Update, you can see a Settings Icon to launch the Settings app.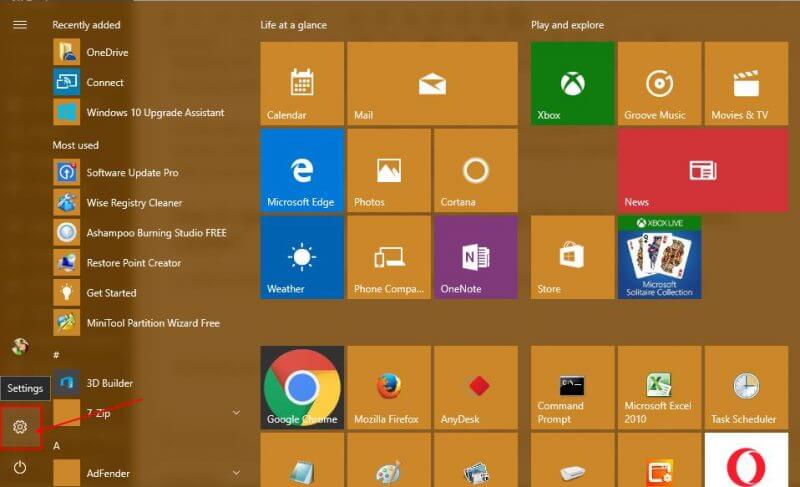 If you are not able to find the Settings Icon under Start Menu of Windows 10 Anniversary Update, you can fix it quickly.
How to Fix the missing Settings Icon in Windows 10 Start menu?
1. Since there is no Settings Icon under Start Menu, you can use the shortcut keys Windows Logo + I to open the Settings App.
or,
Click on the Action Center icon from the system tray and then click All Settings tile to open Settings app.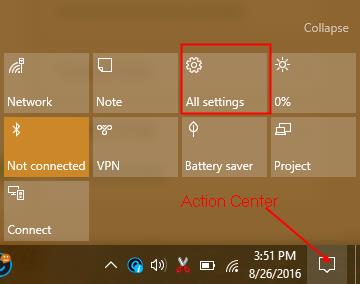 2. Once the Settings app opened, click on Personalization (Background, lock screen, colors).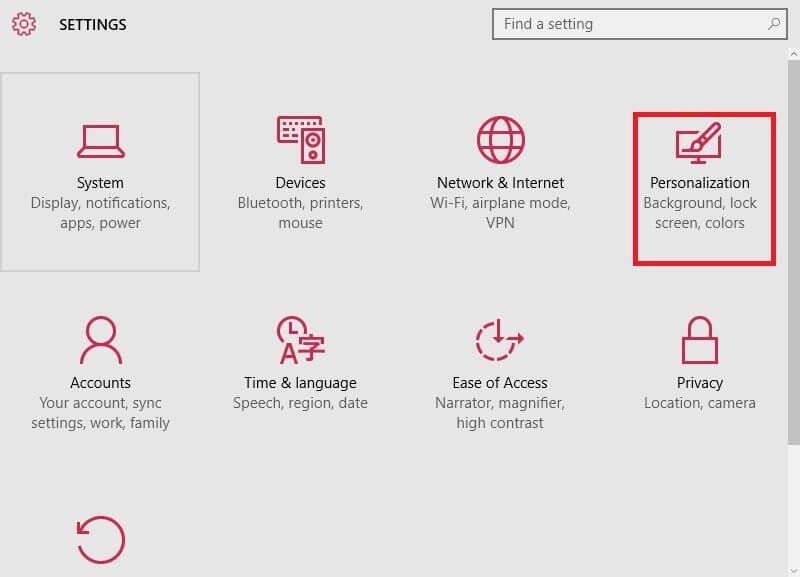 3. From the left-side pane, click Start.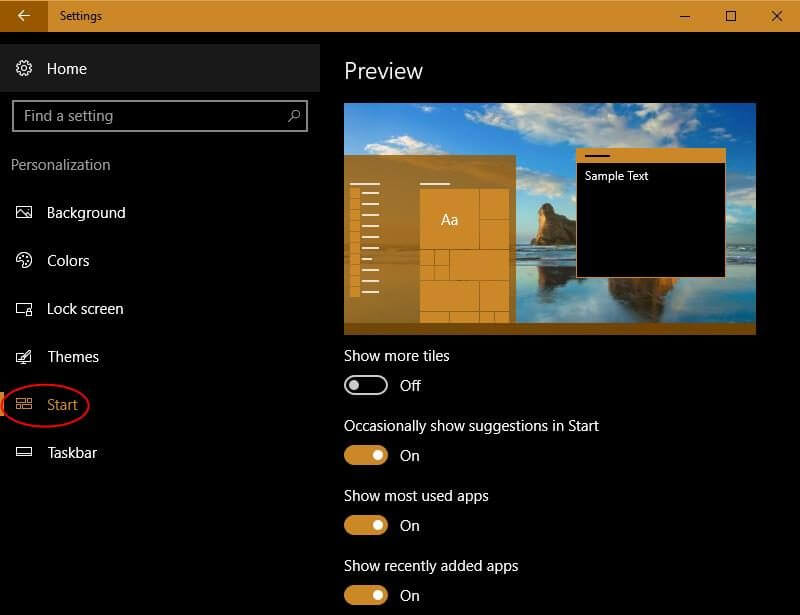 4. Scroll down from right-side pane and click the link labelled "Choose which folders appear on Start".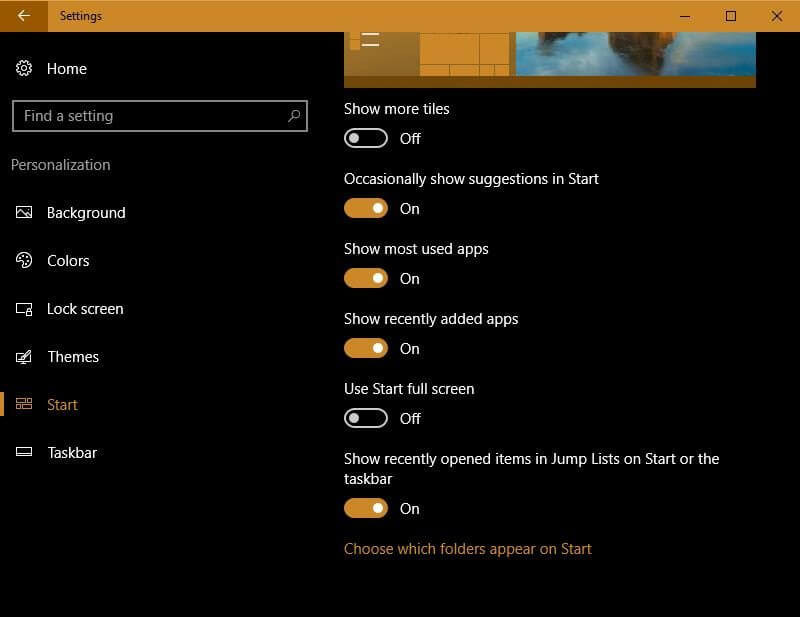 5. Turn on the option labelled as Settings, to see the Settings Icon in the left side of the Start menu.
Close the Settings App now. You can immediately see the Settings Icon under the start menu.
From here you can also Turn On/Off File Explorer, Documents, Downloads, Music, Pictures, Videos, HomeGroup, Network, and Personal Folder icons from the Start menu.