PDF (Portable Data Format) is the most preferred format when we think about exchanging the documents over the internet. But it becomes a bit irritating when we want to extract the images from the PDF document and wants to save it as JPEG, PNG, or TIFF file.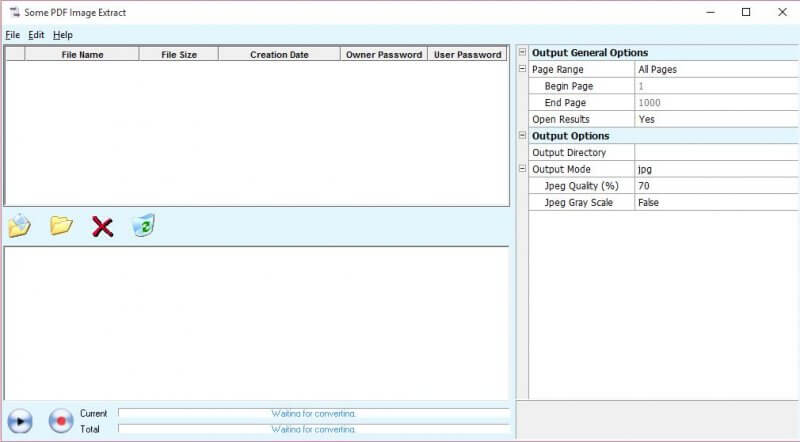 How to extract an image from PDF files using Some PDF Image Extract?
Some PDF Image Extract is a freeware tool which can let you extract images from the PDF documents. It is one of the simplest and most useful programs that lets you import a file or directory too. All you have to do is to open the PDF file via Some PDF Image Extract program and click the 'Play' button, and the program extracts all images instantaneously.
This freeware Some PDF Image Extract also show the size of the file, file location, date/time of creation for each PDF file. You can also change the output option for the image files and choose them to be JPG, BMP, PNG, GIF, TIF or TGA format. Some PDF Image Extract also allows you to select – if you want to toggle the grayscale mode or not. You can download Some PDF Image Extract from here.
Nitro PDF Reader and PDFMate PDF Converter are another freeware tool that lets you extract the images / texts from a PDF file.