Huawei has recently released world's first 4G, advanced Cat6 LTE, 300 Mbps mobile Wi-Fi router, E5786. Soon, the device will be sold out by various network providers like Vodafone and EE.
Unlocking of the E5786 device is one-time job, and after unlock you can use any another network provider SIM as well default network SIM.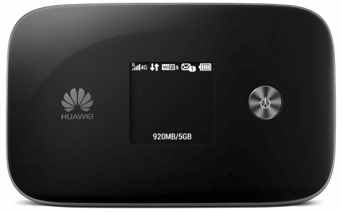 The E5786 modem sports 3000mAH powerful battery, able to provide 10 hrs working time or 500 hrs standby time. Up to 10 simultaneous users/devices can be connected using this MiFi.
How to Unlock Huawei E5786 Cat6 Lte 300 Mbps Mobile WiFi Hotspot Router?
1. Make sure your Huawei E5786 Mobile WIFI Router Gateway is fully charged.
2. Switch off the modem and insert a non-acceptable Network sim on your E5786 device (You have to use another network provider sim, which is currently locked to).
3. After changing the another network providers sim on your Huawei WiFi / MiFi switch the E5786 on. It will display "Invalid SIM" because you have used another network providers SIM card.
4. Now just establish a WiFi connection to E5786 Gateway with your PC / IPAD / IPHONE / Android device.
5. Connect with PC and browse to its default IP address (192.168.1.1) and login to the device's dashboard (IP Address may be different for your device). Go to Advanced Settings – SIM Settings – Unlock Device – Enter Unlock Code – Click on Apply.
or,
Open your Settings – Dial-up – Unlock SIM card – Enter 8 digits unlock code in your Huawei E5786 MiFi WiFi router. Click OK and the device will reboot to display the new network.
Now your Huawei E5786 mobile WIFI router is unlocked forever. Create the profile as per correct APN and connect to the internet.
Note: Don't enter any wrong code into your Huawei E5786, your device will be locked permanently. Either purchase a correct NCK code from any server or order at routerunlock.com. Correct code will be emailed.
Order SIMLock Code of Huawei E5786