Lava's another data card 21G got listed in e-commerce online site flipkart with a tag price Rs. 1568, whereas 144G 14.4 Mbps dongle available in Rs 1999 via Naaptol.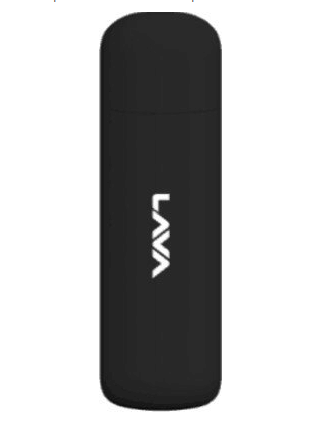 According to re-seller, the Lava 21G sports 21.6 Mbps download speed, whereas 144G supports only 14.4 Mbps downlink. The adapter is able to upload a file in HSUPA network up to 5.76 Mbps of speed.
The Lava 21G supports UMTS, GPRS, HSDPA, EDGE, HSPA, GSM, HSPA and HSUPA network types. The modem supports 85.6 Kbps, 384 Kbps and 237 Kbps connectivity speed in GPRS, UMTS(3G) and EDGE respectively.
The 21G is a 3G data-card supports 2G SIM also. It boasts UMTS(3G) 2100 MHz and GSM (EDGE/GPRS) 1800 MHz, 900 MHz, 850 MHz, 1900 MHz bandwidth.
The 21G boasts a memory card slot, can be upgraded up to 32 GB via an external microSD card. The device comes in USB form, supports USB V2.0.
The device lacking behind voice call features, but the software is featured with Phone Book. The Plug and Play modem comes with SMS facility also.
The Lava 21 G data card heart is built of Qualcomm 8200A chipset, alongside 1GB NAND, with 512 MB SDRAM. The dongle has volume statistics, data service, PIN Management, USSD function, USB Mass storage, support Multiple Languages on the PC Suite. The 21G comes in black colour.
The key features and specifications of Lava 21G 3G Data Card :
HSDPA and HSUPA Support
3G Support
21.6 Mbps download and 5.76 Mbps upload speed
USB Dongle
Supports Upto 32 GB Memory Card
SMS Support
USSD Function
PC Suite
In my reviews, Lava's 21G is better than 144G, if you don't need voice calling facility, since it already comes unlocked and there is no need to pay for unlocking the device.