Huawei E5730 router comes in India in unlocked format and it costs around Rs. 4800 through online retailers. It has a huge 5200mAH battery, that is the main highlight of this device. It is currently available in Iran (MTN), U.K., Malaysia, Hong Kong, Saudi Arabia, Finland, Philippines (Globe) and Russia.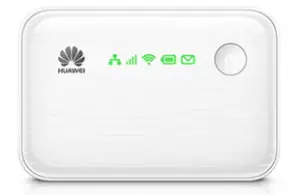 You might be aware that network providers launch the device by locking to its own carrier, means without unlocking of the device, you can not use any another SIM card. Once the device is unlocked, you can use any other carrier as well as default carrier too.
How to Unlock Huawei E5730s-2 and E5730s-6 Router?
Change the default SIM with any another network provider SIM.
2. Connect to PC with its default USB cable.
3. It will automatically open the browser with the following address:
http://192.168.8.1
or
http://192.168.1.1
4. It will prompt you to login into the device.
5. Use admin / admin here.
6. If the device has un-customised firmware then it will redirect you to the unlocking page.
Note: If your device has customized firmware then you need to change the firmware. Refer, how to change the firmware of Huawei E5730 router.
7. If not then search for SIMlock option under setting.
8. Input the correct 8 digit unlock code and click OK.
9. Now the device is unlocked forever.
10. Now you can use any SIM worldwide.
Note: Unlock / SIMLock code of Huawei E5730 is not free. After ordering, correct SIMLock code will be emailed.
Order Unlock Code of Huawei E5730s-2 and E5730s-6